Agreement to implement an ambitious Plata basin that benefits six countries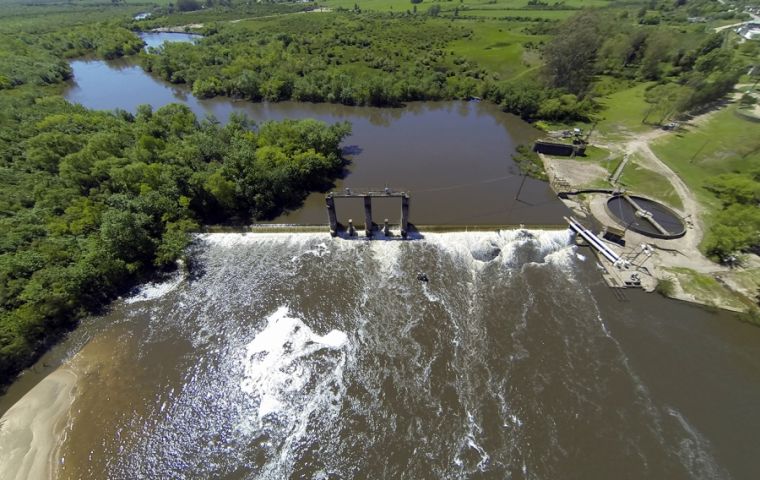 The Organization of American States (OAS) and the Intergovernmental Coordinating Committee of the countries of the Plata Basin (CIC) signed an agreement on Monday for the project "Preparing the ground for the Implementation of the Strategic Action Program for the La Plata Basin," during a ceremony at OAS headquarters in Washington, DC.
The project seeks to improve water security, climate resilience and the health of ecosystems in the La Plata Basin, through the implementation of priority actions identified in the Strategic Action Program (PAE), agreed by the countries of the Basin (Argentina, Bolivia, Brazil, Uruguay and Paraguay). It also seeks to mobilize 2 million dollars to accelerate strategic action plans and promote investment in the priority issues of the La Plata Basin.
At the signing of the agreement, the Executive Secretary for Integral Development of the OAS, Kim Osborne, recalled the importance of the La Plata Basin, "considered one of the most important river basins in the world with great economic, social and cultural impact for the nearly 70 million citizens of Argentina, Bolivia, Brazil, Paraguay and Uruguay who live in the 57 large cities located within its boundaries."
For his part, the General Secretary of the CIC, Jorge Metz, referred to the collaboration of the OAS with Plata Basin for almost five decades and reiterated the "committed work between the OAS and the CIC, which is why we consider the OAS an important strategic partner." The agreement is also supported by the Global Environment Facility (GEF).