Four EU leaders express concern over EU/Mercosur farm sector deal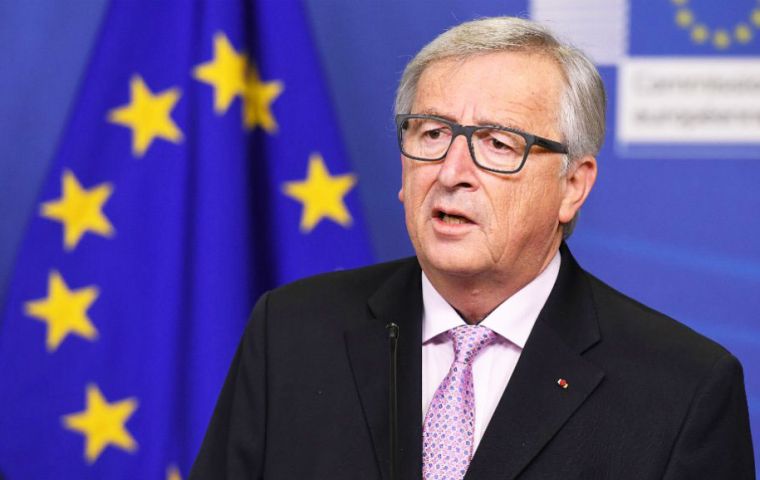 French President Emmanuel Macron and three other national leaders warned the European Commission that a trade deal with trade bloc Mercosur "could ultimately destabilize production and the agricultural sector."
In a letter reproduced in several media addressed to Commission President Jean-Claude Juncker, Macron, Irish Prime Minister Leo Varadkar, Belgian PM Charles Michel and Polish PM Mateusz Morawiecki wrote: "We would like to express our deep concern on a number of issues concerning the current negotiation with Mercosur including on some sensitive agricultural products."
As early as next week, EU negotiators could strike a deal with the Mercosur bloc of Brazil, Argentina, Uruguay and Paraguay, which will give the South Americans unprecedented access to Europe's agricultural markets in exchange for buying industrial products from the EU such as German cars.
The four heads of government emphasized in the letter, dated June 17, that the tariff-free import quota for beef — expected to be 99,000 tons — "could threaten this fragile sector in our countries" and demanded that the quotas for beef, poultry, pork, sugar and ethanol must not be increased anymore.
Macron and the other leaders also stressed that meat imports from the South American bloc should fit with the EU's climate change objectives. NGOs, scientists and others have expressed fears that a lack of enforceable environmental safeguards in the deal could trigger a surge in deforestation and human rights abuses in Brazil.
Also key to the European leaders' demands is that the EU must have control over certifying and controlling the quotas on farm goods.
EU Agriculture Commissioner Phil Hogan said earlier in the week that the trade deal was within reach as long as Mercosur reined in its demands for farm goods, "particularly on beef, sugar, ethanol and poultry."