Lula's habeas corpus request postponed with no date set
Tuesday, June 25th 2019 - 09:50 UTC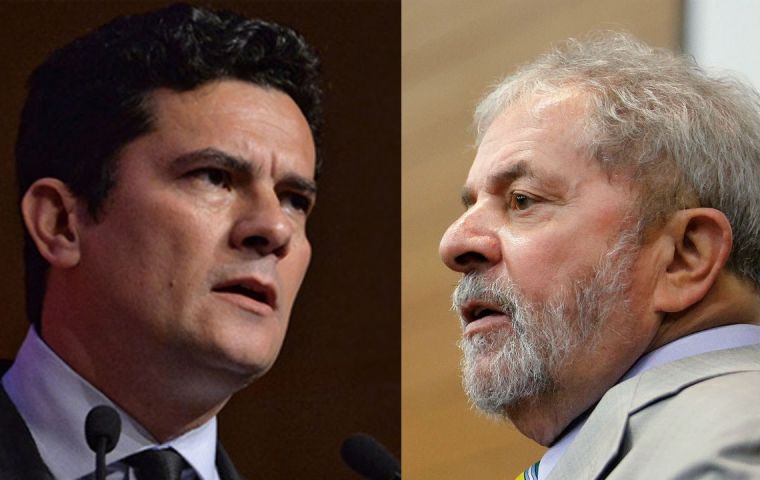 The Brazilian Supreme Court postponed on Monday the voting for the habeas corpus request of Brazil's former president Lula da Silva. Supreme Court Judge Carmen Lucia took off the review for the habeas corpus from the schedule for Tuesday, and a new date has not been set.
The request is based on a complaint that Sergio Moro, the judge who convicted Lula, was under suspicion and acted with bias against the ex-president.
A series of messages exchanged between Moro and the lead prosecutor Deltan Dallagnol in Lula's case was released recently, which indicates Moro's collusion with the prosecution in the case and his lack of impartiality.
Lula's lawyers called for priority in the case based on Lula's age and the fact that he has been in jail for 443 days already. The ex-president was convicted for corruption and the sentence was confirmed by the court of appeals, but Lula still has the right to appeal to superior courts.
Lula started serving his sentence after the appeals court's decision, due to a recent understanding of Brazilian courts that a defendant's sentence can be started before all appeals are judged.
Last year, Lula's defense presented the habeas corpus request. The procedure for the request has already started, with two judges having presented their vote not to release Lula. Three judges still need to vote.