Sky darkens over Chile and Argentina during last total solar eclipse of the decade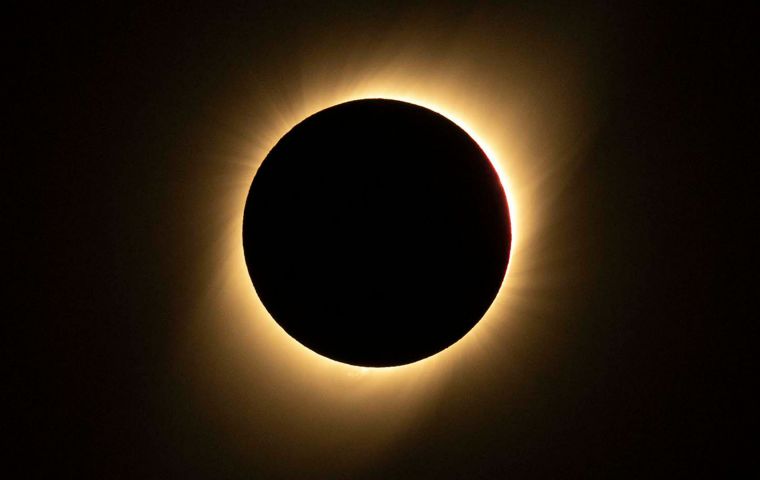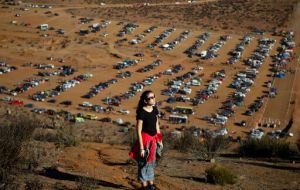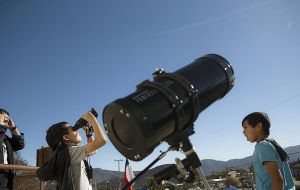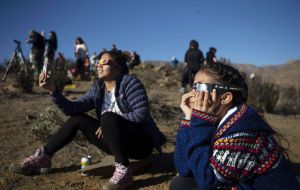 Millions of sky gazers were left in awe on Tuesday as the moon blocked out the sun over Chile and Argentina -- a celestial event that drew worldwide attention. The eclipse was only visible across the southern Pacific Ocean and South America, but people from around the world tuned in to watch it on NASA TV.
"I've traveled from the UK [and] this was my 1st eclipse," Carol Wright told AccuWeather. Wright watched the eclipse from an observatory from La Silla, Chile.
"It was the most incredible multi-sensory thing I've ever seen," Wright said. She lives in Hull, about 200 miles north of London. "I'm not sure seeing it more than once would ever be as good as the first time!"
A solar eclipse occurs when the moon passes between the Earth and the sun and scores a bull's-eye by completely blocking out the sunlight.
Northern Chile is known for clear skies and some of the largest, most powerful telescopes on Earth are being built in the area, turning the South American country into a global astronomy hub. The shadow of the moon is visible in this GOES-West satellite imagery over the southern Pacific Ocean, just south of Hurricane Barbara.
The first place on the continent to see the total solar eclipse was La Serena, Chile, and the last place was just south of Buenos Aires, Argentina. However, clouds interfered with viewing the event from near Buenos Aires.
Totality lasted for a little more than 2 minutes for people that strategically placed themselves in this narrow area on Tuesday afternoon. Meanwhile, much of the balance of the continent witnessed a partial solar eclipse.
A lot happened in the two to two-and-a-half minutes during totality. The temperature dropped. Bright stars and planets appeared in the darkened sky. Crickets started chirping. Street lights turned on. Animals acted differently. Looking down at the horizon reveled a 360-degree sunrise/sunset.
Then just two minutes later, the first beams of light shined down as the moon gradually uncovered the sun, and everything began to return to normal.
South America will also be home to the next total solar eclipse, set for Dec. 14, 2020. (Accuweather)