Falklands' farmers suffer Brexit uncertainty: lower prices and slower sales of meat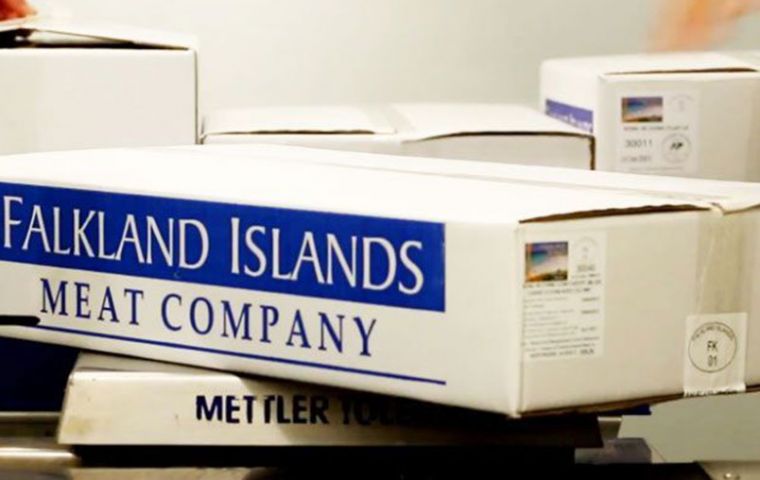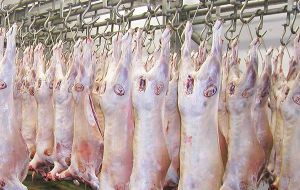 Uncertainty surrounding the possibility of a no-deal Brexit resulted in lower prices and slower sales of meat in the 2019 export season, Falkland Islands farmers were told this week.
Speaking during the Rural Business Association's Farmers' Week events, Michael Ledwith of the Falkland Islands Meat Company (FIMCO) said that buyers from Europe have been reluctant to buy produce without knowing whether it would be subject to import tariffs ranging between 25% and 42% by the time it landed.
Mr Ledwith said that the same uncertainty had driven UK export sales down, and with only a fraction of those being absorbed by the national market, produce has been put into cold storage. The net effect was a 25% drop in prices compared to 2018, he said.
Mr Ledwith added that the Brexit extension agreed in March, which pushed the deal deadline to October, resulted in a slow uptick in sales.
However, shipping times meant that there was only one month between produce landing and the UK chilled lamb products coming into season, thus reducing the demand for Falklands frozen lamb.
While the drop in prices is a concern for FIMCO, the biggest concern of the slower sales is the effect on storage capacity. Mr. Ledwith told farmers that at several points in the season cold store was operating at 120% capacity, which in turn resulted in a brief (72 hours) but highly disruptive halt to production.
Mr. Ledwith assured farmers that FIMCO is doing all it can to sell current stocks before the new season, but the fresh prospect of a no-deal Brexit in October will further hamper sales, and the problems encountered this year may well be exacerbated in 2020 and 2021.
Referring to the possibility of new markets, such as China, Mr. Ledwith said that at present China does not import any meat from the UK as, much like the Falklands, no UK abattoir is licensed to export meat there.
Establishing export routes to China would be a long and complicated process, he said, and therefore one which is unlikely to materialize in the short term.
Farmers were also told that an early start to the FIMCO export season will only be considered if more than 10,000 sheep have been committed to the abattoir by the third week of July. Michael Ledwith said the late decision to start the last season early cost the company in excess of £40,000.
Mr Ledwith said that numbers committed early on last year did not suggest an early start to the season would be viable. However, as more sheep commitments were made later in the year a decision to start the season early was made with 10 days' notice.
The scramble to secure labor in such a short time frame, Mr Ledwith said, had resulted in high costs that could not be repeated this year.
Mr Ledwith urged farmers to submit figures to FIMCO as early as possible to enable the board to make the correct decision, adding that less than 10,000 sheep for the period running from late November to Christmas would not be enough to merit an early start to the season.
Mr Ledwith further said that the past season had been somewhat affected by staffing issues. The decision to recruit via an employment agency without skill-testing workers, he said, had resulted in some workers not being skilled to the standard that had been hoped.
However, an individual to skills test potential workers before they come has now been identified, and the more skilled members of this year's gang will also be returning.
Mr Ledwith also denied claims that a contract to supply beef to MPA-based contractor Ecolog has resulted in a lower intake of local beef into the FIMCO abattoir. Mr Ledwith said that all the rump, strip loin, and fillet provided to Ecolog is imported because the demand cannot be met from local beef. The contract therefore has no bearing on throughput of beef through the abattoir. (Penguin News)