Falklands' single constituency referendum questions
Monday, July 8th 2019 - 12:10 UTC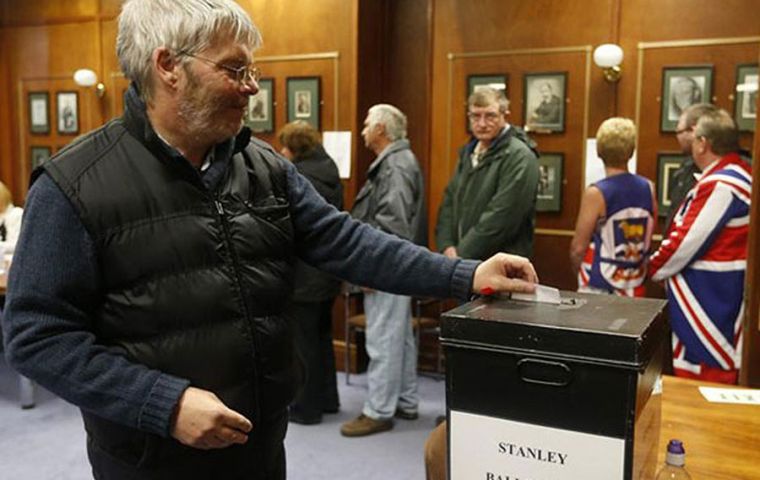 The wording of the question for a referendum on whether the Falkland Islands should have a single constituency has been announced. The question will be as follows: 'Should there be two constituencies, Stanley and Camp, or should there be one constituency for the whole of the Falkland Islands?
- There should be one constituency. I support the Single Constituency Bill
- There should continue to be two constituencies. I do not support the Single Constituency Bill'
A date for the referendum will be confirmed by Members of the Legislative Assembly before July 31, 2019 and a timetable for the referendum will be brought to a future meeting of Executive Council.
This is not the first time the Falklands hold a referendum. In March 2013 the Falklands voted on the political status of the Islands, and with a turnout of 92%, 99.8% votes to remain as a British Overseas Territory. Had Islanders rejected the current status, a second referendum on possible alternatives would have been held.
The referendum had asked: "Do you wish the Falkland Islands to retain their current political status as an Overseas Territory of the United Kingdom?"
The 2013 referendum was described by international observes as free and fair, and executed in accordance with international standards and international laws.(PN)