Argentina's inflation expected to stay on the downpath in July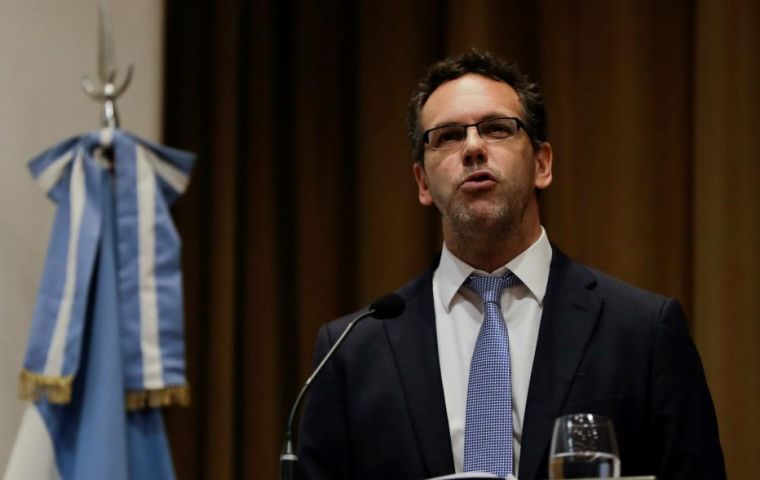 Argentine Central Bank President Guido Sandleris Tuesday admitted inflation remains "high," but he forecast July's figures will be smaller than those of June in light of the current "clear trend" to the downside.
Sandleris pointed out that inflation has been "three months moving down" and that "we hope [the trend] will continue." But he warned it will not be linear.
"It is not that we are going to see every month a lower rate than the previous month, but the downward trend is clear," he explained.
Sandleris made those statements during a press conference in the framework of the Monetary Policy Report (IPOM) release after the National Census Institute INDEC showed inflation in June was 2.7%, accumulating 22.4% in the first semester and 55.8% annually.
The official also anticipated the Consumer Price Index (CPI) for July "will be lower than June."
In his view, the deceleration of prices is due to the freezing of tariffs and the fall of the dollar, arguing that "those were the two main forces that helped" inflation downwards.
"There was some appreciation of the peso and there was no increase in rates," Sandleris elaborated.
He also founded the inflationary decline forecast on "the goal of zero monetary base expansion," which has been extended until the end of the year.
Also, he estimated there is "a competitive exchange rate, which helps solve the external imbalances of the economy," but he stood behind "the role of high-interest rates so that they become attractive to investors."