Tabaré denies brokering meeting with Bolsonaro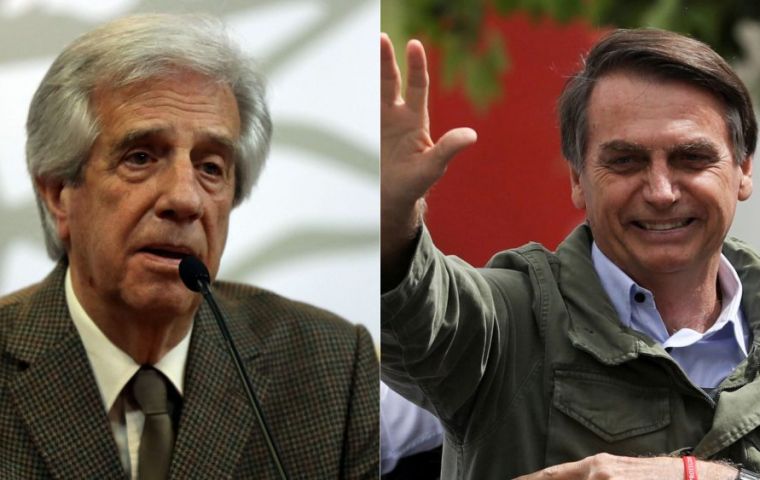 Uruguayan President Tabaré Vázquez Tuesday denied having sought to meet privately with his Brazilian counterpart Jair Bolsonaro during Wednesday's Mercosur summit in Santa Fe, Argentina.
"I did not broker any meeting with Bolsonaro and neither did he," Vázquez stressed. "We are going to meet and surely talk in advance of this meeting where we all presidents are together."
Vázquez also pointed out that "there are no urgent issues of urgency to discuss, the issues we have are common to all of Mercosur."
However, he admitted he was "always" interested in meeting "with all presidents" and "especially with the president of a country like Brazil that is our second commercial partner."
Vázquez remains the only regional leader yet to sit down one on one with the retired army captain.
The Mercosur summit will take place Wednesday in the Argentine city of Santa Fe, during which Argentina's Mauricio Macri, will pass the temporary presidency of the bloc to Bolsonaro.
The lifting of roaming charges or communication services of the four partner countries is expected to be announced.