Uruguayan State to manage Montevideo gas supply as Petrobras leaves country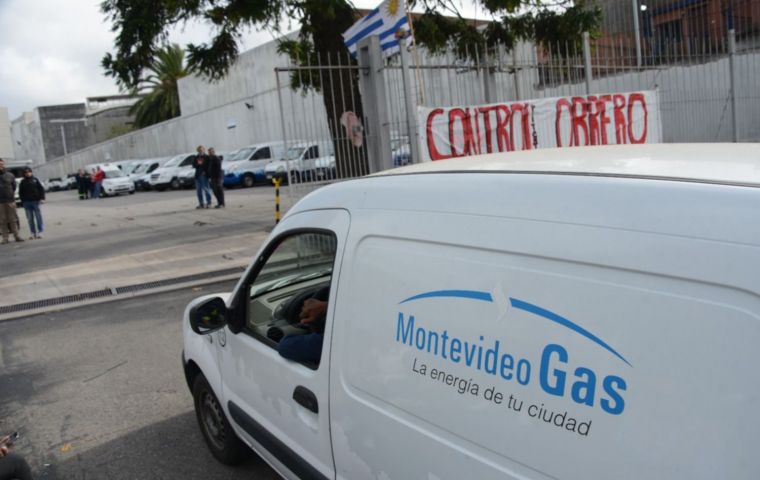 Uruguay's President Tabaré Vázquez and Petrobras CEO Roberto Castello Branco met Tuesday in Santa Fe, Argentina, to discuss a possible solution to the crisis affecting Montevideo's two gas suppliers, which are both subsidiaries of the Brazilian consortium.
It was agreed that all necessary administrative measures will be taken to put an end to the Conecta S.A. and Distribuidora de Gas Montevideo concessions before September 30, 2019.
According to a presidential statement, "The Uruguayan State will assume operations of both concessions through legal instruments legally authorised for this purpose, in order to provide continuity to the services".
Other sources underlined this solution will be "temporary," while new investors are found.
To implement the agreement, a working group will be formed, composed of representatives of both parties, who will act in consultation with Petrobras' management and Uruguayan authorities.
"The Uruguayan government does not use that article established by the court [of arbitration] whereby Petrobras cannot withdraw from the country, we authorise Petrobras' withdrawal and in return the company shall raise no claims and all assets become [property of] the Uruguayan State," Vázquez said in a radio interview.
Meanwhile, Senator Álvaro Delgado announced that he would moot to summon Industry Minister Guillermo Monecchi to the Senate's Industry Committee.
Back in April Petrobras had announced their intentions to divest from the gas business in Uruguay.
Uruguayan gas union leader Alejandro Acosta announced that workers would decide Wednesday to decide on the lifting of the strike currently being carried out.
"We have been informed that there has been an agreement with Petrobras for the withdrawal of the company and (that there will be) an assumption by the State temporarily of the service," said the unionist.
Vázquez is in Santa Fe for Wednesday's Mercosur summit.