Montevideo gas workers lift strike after government's announcements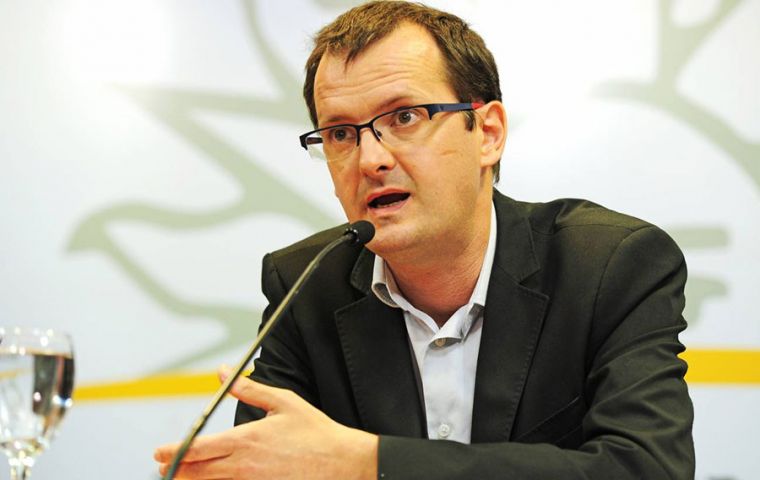 As the Uruguayan state has vowed to take over the administration of departing Montevideo cooking gas suppliers Montevideo Gas and Conecta and jobs have been secured, the UOEGAS workers' union has agreed to end the strike, starting this Friday.
Even the 11 workers who were laid off during the recent conflict are to be reinstated, it was reported.
The Uruguayan state will take control of the Petrobras subsidiaries Montevideo Gas and Conecta (gas by pipe), as agreed by President Tabaré Vázquez with the Brazilian company, which was authorised by the government to cease all operations in the country in exchange for leaving all assets in the hands of the State and dropping the lawsuits that had been filed in recent years.
Both companies accumulate losses of 3 million dollars a year, according to government sources.
For the labour grouping it is a relief and a victory after the hard confrontation with Petrobras. Now the Uruguayan Government is analysing how to continue with the management of gas distribution.
Industry Minister Guillermo Moncecchi underlined Wednesday that the unification of the companies Montevideo Gas and Conecta is planned to improve management and reverse the red number of the gas distribution business by pipe.
Gas workers union leader Alejandro Acosta said a new management can recompose the economic equation of both companies and bring back clients.
Labour and Social Security Minister Ernesto Murro explained "there is going to be a transition period where the State will surely take over indirectly through of a private company with state capital." told Telemundo.
In any case, it shall not be through the state-run oil compant ANCAP, according to Murro.
Uruguay's Chamber of Industry head Gabriel Murara said that Petrobras' departure was not good news, while his Chamber of Commerce colleague Julio César Lestido highlighted the end of the conflict, but was worried because the State assumes the losses of both companies.
Since Jair Bolsonaro took office as president of Brazil, the unprofitable Petrobras has made a divestment plan worth 74 billion dollars which included similar moves in Argentina, Chile and Paraguay.