Royal Navy too small to play a role on the international stage, Minister Ellwood
Tuesday, July 23rd 2019 - 14:38 UTC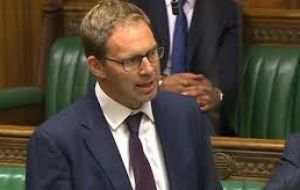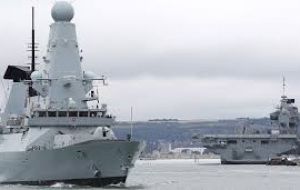 Tobias Ellwood, United Kingdom defense Minister, said that the Royal Navy is too small to continue to play a role on the international stage. Speaking to Sky News Mr Elllwood denied that the UK had "taken its eye off the ball" and said with UK vessels going through 100 nautical miles of waterway every day it is "impossible to simply escort each individual vessel".
He also called for more money to be invested in defense: "If we want to continue playing a role on the international stage, bearing in mind that threats are changing, all happening just beneath the threshold of all-out war, then we must invest more in our defense, including our Royal Navy.
"Our Royal Navy is too small to manage our interests across the globe if that's our future intentions and that's something the next prime minister will need to recognize."
Audio footage has emerged since Friday between Iranian authorities and HMS Montrose, just before the UK Tanker Stena Impero was seized by Iran in the Strait of Hormuz.
Iranian authorities can be heard saying: "If you obey, you will be safe. Alter your course immediately. I want to inspect the ship for security reasons."
To which HMS Montrose replied: "You must not impair, impede, obstruct or hamper the passage of the Stena Impero. Please confirm that you are not intending to violate international law by attempting to board."
It has been reported that those on board the Stena Impero are safe and well.
Tobias Ellwood said that sanctions for Iran were not off the table: "Cobra was taking place yesterday, so we're looking at the operational responsibilities from that but, yes, we are going to be looking at a series of options."
Shadow Justice Secretary Richard Burgon has also warned that a war with Iran could be even worse than the war in Iraq.
Also speaking to Sky News, he said: "If we end up in a conflict backed by Donald Trump then I think it would not only be comparable with Iraq, in fact it could be even worse than Iraq, and that should really scare everybody.
"We need sensible negotiations. We've got a really important part to play diplomatically in this. We can use our negotiating weight.
"I think that our Government has international respect and this country has international respect in a way that Donald Trump doesn't. I think we need to use that for the purposes of conflict resolution and for the purposes of making sure this doesn't escalate out of control."