Frosts in south Brazil will help foreign exporters of wheat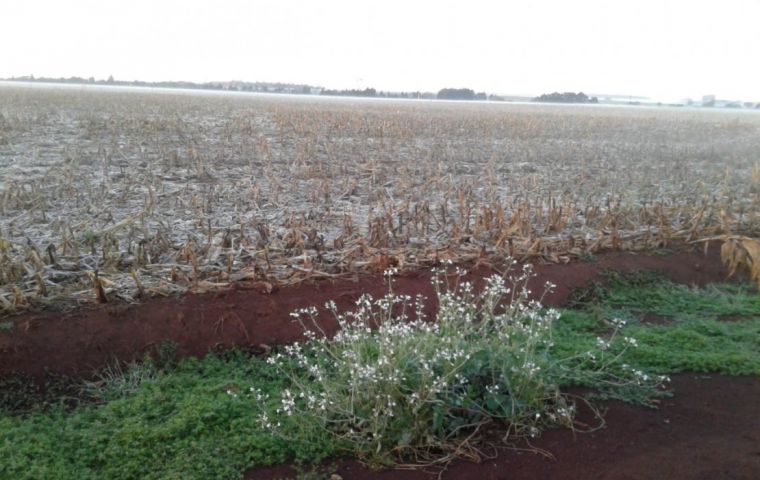 Brazilian wheat imports are poised to increase this year as a frost-damaged part of the crop in key producing regions of Paraná, which accounts for roughly half of the country's output, according to state government agency Deral.
In a new crop forecast released on Wednesday, Deral estimated production would fall by nearly 16% in relation to the projection released in June, to 2.72 million tons in 2019.
With 500,000 tons less than the output forecast last month, wheat imports into Brazil will likely increase, Deral's wheat expert Carlos Hugo Godinho said.
"Imports are expected to grow at the same rate as crop failure, perhaps a little less, depending on the quality factor," he noted.
Brazil is one of the world's largest wheat importers and before the frosts, the federal government estimated 7.2 million tons of wheat imports this year, most of it supplied by neighboring Argentina.
Harvesting will begin in late August in Paraná, which last year produced 2.8 million tons of wheat as a frost also damaged fields