HMS Forth on a routine visit to Gibraltar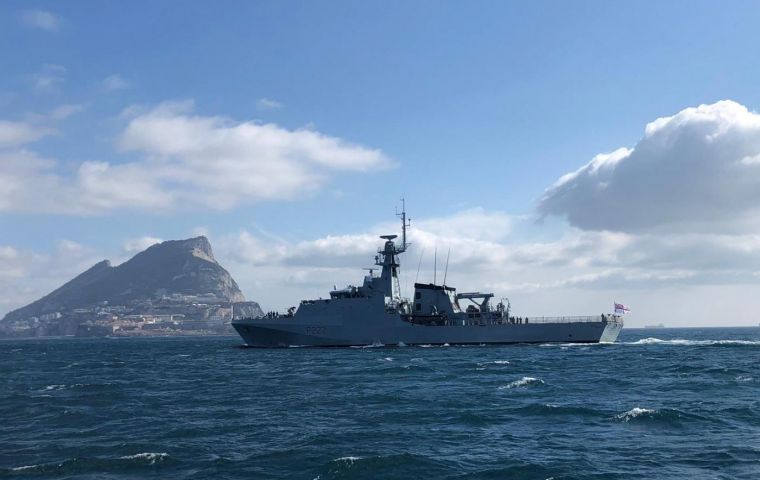 HMS Forth arrived on Friday morning to Gibraltar Naval Base for a routine scheduled visit. The Portsmouth based ship is the first of the Royal Navy's next-generation of Offshore Patrol ships.
HMS Forth is the first of five new Offshore Patrol Vessels (OPV) designed for counter-piracy, anti-smuggling, fishery protection, border patrol, counter terrorism and maritime defense duties and was first commissioned on 13 April 2018.
The OPV is eventually believed to become the Falkland Islands Fisheries Patrol, replacing HMS Clyde.