Uruguayan actor George Hilton dies in Rome, aged 85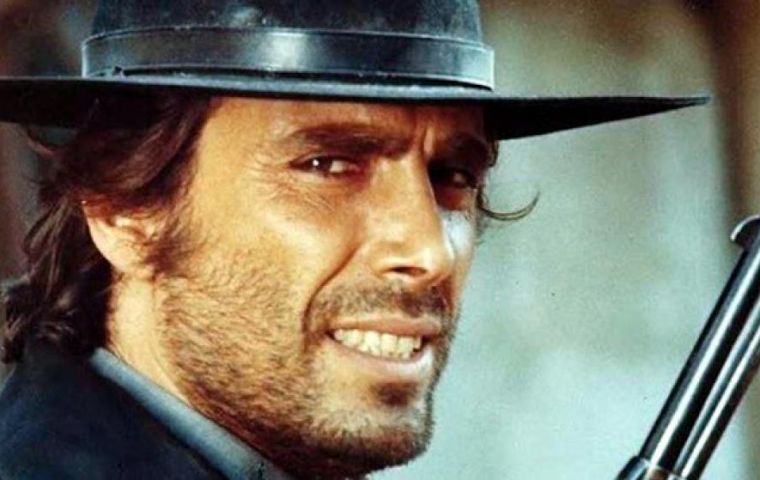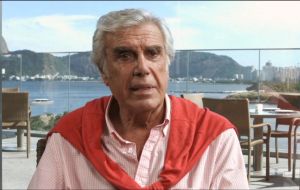 George Hilton, the Uruguayan stage actor who starred in Argentine movies in the 1950s and 1960s and in European productions later on in his career, passed away in Rome on Sunday, his family posted on Facebook. No cause of death was given. He was 85.
Born Jorge Hill Acosta y Lara in Montevideo on July 16, 1934, he soon realised that if he was to reach beyond his local stage appearances he needed to try his luck elsewhere.
"Montevideo was a little small because there was still no television or filming, and I went to Buenos Aires," he said on an Uruguay TV programme in 2016.
In 1955 he became Jorge Hilton in Buenos Aires, where he worked in plays, soap operas and in eight Argentine movies until in 1963 he emigrated again: "Fate took me to Italy. I was escaping from a very heavy sentimental situation. I said 'I'm going to buy cigarettes' and never came back. I went to [Buenos Aires' international] Ezeiza [airport], I saw that a flight was leaving for Milan, I bought myself a ticket and there I went," he said during an interview.
He lived in Genoa and Rome, where he joined the burgeoning Italian film industry and with the stage name George Hilton.
In Europe he spent most of his career as a heartthrob in romantic dramas. He also worked on dozens of films, mostly spaghetti westerns and giallos. The one that launched him to fame was Time of Massacre (1966), directed by Lucio Fulci, starring Franco Nero.
"I was very good on horseback, because in Uruguay we had ranches. Then I played a drunkard who rode a horse, shot and killed them all, and people loved that: in theatrers they would applaud. So they started writing scripts for me."
Hilton became a B-class movie sensation in a genre that boomed in the 60s and 70s and Italy and Spain, those low-budget productions - directed by aces such as Sergio Leone which boosted the careers of actors such as Clint Eastwood, Giuliano Gemma, William Berger, Richard Harrison, Lee Van Cleff or Terence Hill. The Uruguayan performer became one of the spaghetti western stars thanks to a character like Sartana from Sartana... Trade Your Guns for a Coffin (1970) or Hallelujah (1971).
But he then changed roletypes and did some other kind of films in Spain, such as The Scorpion's Tail or Alibi.
In 1979 he returned to Uruguay to shoot "The Smoke Place" directed by Eva Landeck. His last job was in 2009 in the Italian movie Un coccodrillo per amico, of 2009.