Uruguayan First Lady passes away at age 82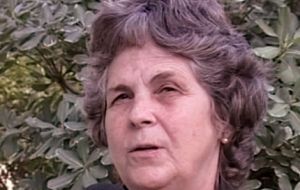 María Auxiliadora Delgado, the wife of Uruguay's President Tabaré Vázquez, has died in Montevideo, the government announced in a statement.
Delgado, 82, was the youngest of eleven children. In 1964 she married the man who was to become the country's first leftwing president. The couple had four children: Álvaro, 53, Javier, 52, and Ignacio, 49. They also adopted a friend of one of their children, Fabián Barbosa. They also had 11 grandchildren.
She is to be buried Thursday at the local La Teja cemetery.
The First Lady was very much a low key person. A devoted Catholic, she was known for helping the needy at various parishes. Her neighbours describe her as a simple woman, dedicated to household chores.
But she also had a job. She worked in the Retirement and Pension Fund of University Professionals, in the Procedures and Records section, until she retired in 1992 as head of department, at a time her husband was already Mayor of Montevideo.
During Vázquez' first presidency (2005-2010), she is remembered for having chaired the Honorary Commission for School Oral Health, which has been advising the Presidency since 2005, and for attending Pope John Paul II's funeral in an official capacity along with her son Álvaro.