Falklands' charity "Southern Heartbeat" ensures Defibrillators for Stanley and Camp locations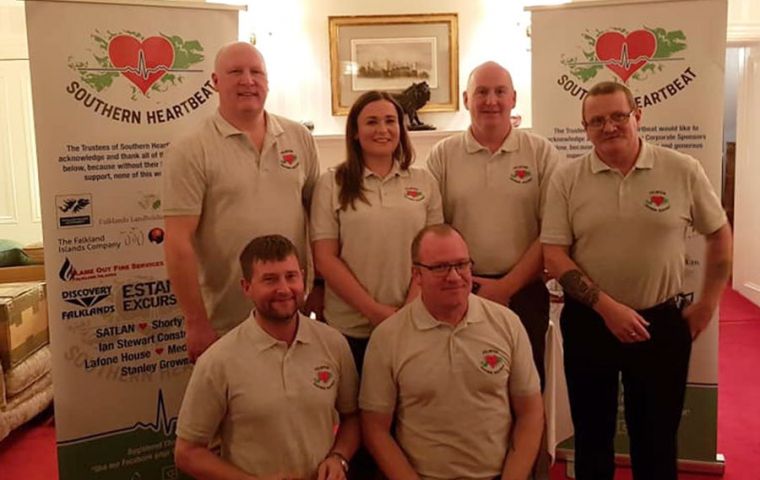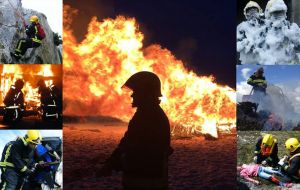 Falkland Islands' governor Nigel Philips hosted a reception at Government House for the newly formed local charity, "Southern Heartbeat", which surpassing all forecasts collected sufficient funds to ensure publicly available Artificial External Defibrillators, (AED's) both in Stanley and camp locations.
The Trustees of the Charity which was set up and will be led by full and part time members of the Falkland Islands Fire & Rescue Service, wanted to hold an event that recognised the overwhelmingly generous support from the Falkland Islands Fishing Industry in particular as well as the wider business community and FIG which one spokesperson said had been very humbling.
When the idea of the charity was first discussed, the Trustees were unsure how well the idea would be received by the community, but they managed to raise close to £70,000, which surpassed the original target of £40,000. By raising such an amount it meant that the charity's reach will go further than they had initially hoped and more locations within the wider Falklands community beyond Stanley will benefit immediately from an Artificial External Defibrillator,(AED's) a lot sooner than had been anticipated.
The aim of the Charity is to ensure that there are publicly available AED's within Stanley and wider camp locations 24 hours per day. It is envisaged that residents in Stanley, eventually won't be more than 2 minutes from an Automated External Defibrillator.
Whilst it needs to be confirmed, the Falkland Islands could have more publicly accessible AED's per head of population than any other country in the world, at 31, which if confirmed is something would make Islanders very proud.
This concept is now common place in towns and cities all over the world and we are excited to be able to introduce it here. Residents may have already noticed one or two appearing in Stanley and over the coming weeks, there will be 15 brightly coloured cabinets containing the critical lifesaving equipment. A map will be produced highlighting all of the AED's around Stanley that will include the ones that aren't publicly available 24/7.
The Charity doesn't stop there, because from September, FREE training will be given to anyone that wants it. The charity has also bought a number of AED dolls on which skills can be taught and developed, giving the first aider the confidence they need should the skills be required in a real life situation. Trainers will hold drop in sessions, attend farms & settlements , schools, (where Basic Life Support) is on the curriculum in some instances and make themselves available to companies wherever possible. The Charity urged as many people as possible to undertake this life saving training, because you really don't have to be a qualified doctor or paramedic to make a difference and potentially save a life.
Members of the Charity would like to say a huge thank you to St. John's Ambulance Jersey and friend of the Falklands Barry Marsden for supplying the equipment at cost. Thanks you also to PWD who have offered to install the units. But most of all, thank you to all of the companies, corporations and Government who donated, because without you help, none of this would have been possible.