Argentine electoral roll for Sunday's vote included four voters with Falklands' addresses
Monday, August 12th 2019 - 07:40 UTC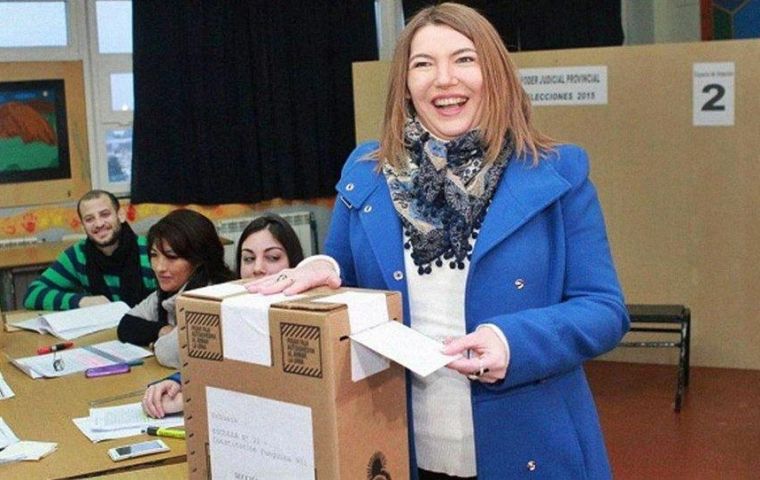 The electoral roll for Sunday's primary election in Argentina included four names with Falkland Islands' addresses, according to reports in the Argentina media.
One of them is a Malvinas veteran, Osvaldo Hillar, who lives in Ushuaia but recorded his address in Stanley, as "Eduardo Vallejo 103. Puerto Argentino". Apparently the name Vallejo is a symbolic homage to an Argentine combatant, who shared a foxhole with Hillar but was killed on 11/21 June of shrapnel injuries.
The Tierra del Fuego Electoral roll also mentions the couple, Jose Luis Chantada and Pamela Margaret Mac Leod, who currently live in Edinburgh, after retiring from the Falklands. Their address is "Fitz Roy Road 37"
"We registered in Rio Gallegos, to have an Argentine address, but being so far away I doubt they will send us the tickets", said Chantada who was born in Argentina, is married to a Falkland Islander and until recently was involved in the tourism industry, helping Spanish speaking visitors.
His wife Mac Leod is also registered in the Tierra del Fuego Electoral roll.
Finally, Maria Marta Villanueva whose address in Stanley is, "The Dolphin" cottage. Ms Villanueva was born in 1945, arrived in the Islands in 1972, "and was one of the four Argentine residents living in the Falklands before the 1982 conflict".
Ms. Villanueva later became a British citizen and was known in the Islands as Maria Strange, since she was married to Ian Strange, a British biologist. Maria Strange worked for the Falklands government until she retired in Argentina.