Mar del Plata fisheries landings totaled 210.000 tons in seven months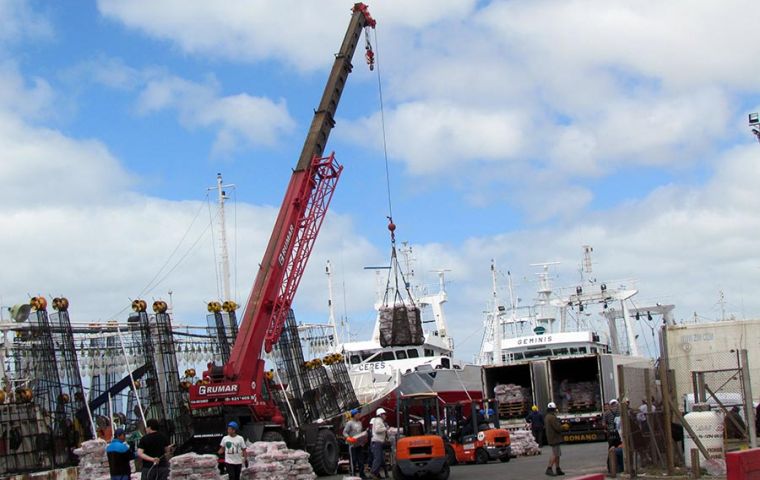 In seven months of the current year, landings in the Argentine port of Mar del Plata reached 210.000 tons, which is 3.3% more than the same period a year ago, according to local fisheries authorities. Hake, apparently, helped with the positive difference since squid landings were notoriously lower.
The 210.336 tons according to Argentina's Fisheries Under Secretary represent approximately 43.5% of all landings confirming Mar del Plata as the leading fisheries port. However so far this year Illex squid landings in Mar del Plata were less since the short season to the south of parallel 44, meant that many jiggers preferred to operate in Patagonian terminals.
This left Mar del Plata with landings of 33.000 tons of squid, quite a drop from the 58.000 of last year, but hubbsi catches helped to keep the overall volume ahead this year.
Hake landings in Mar del Plata in seven months reached 136.000 tons, croaker, 8.096 tons, Re Porgy,2.105 tons and scallops, 1.324 tons, among the main species. As to the fleet's landings, 86.216 were from wet-fish vessels, plus 31.000 from the coastal boats and 61.958 tons by freezer trawlers, according to the Fisheries Under Secretariat data.