Falklands' referendums on single constituency will he held Thursday 26 March 2020
Friday, August 16th 2019 - 06:44 UTC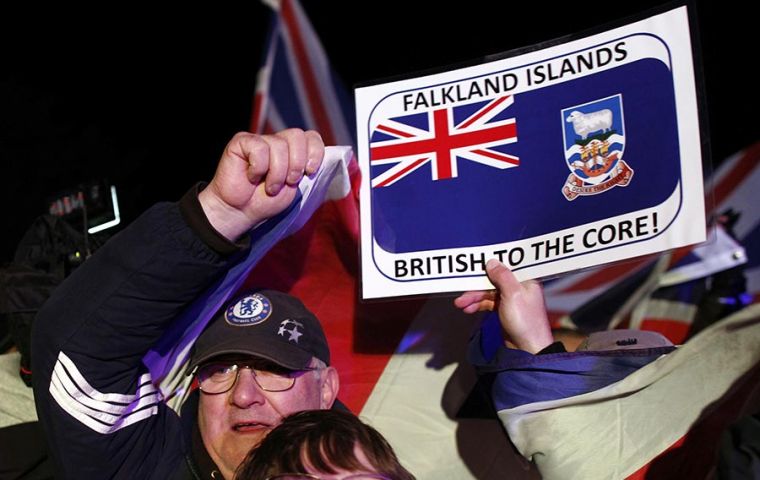 The Falkland Islands Government announced on Thursday that a referendum will be held on Thursday, 26 March 2020. On that date, the electorate will be asked to vote on whether there should be two constituencies, Stanley and Camp, or if there should be one constituency for the whole of the Falkland Islands.
The decision was agreed at the meeting of the Executive Council last Wednesday 24 July.
The referendum date has been postponed from Thursday 7 November 2019 to allow more time for Government preparations. The postponed date would still allow for amendments to be made to the Electoral Ordinance and the Constitution before the next General Election, should the outcome of the referendum confirm voter approval for a single constituency.
Currently the Falkland Islands is divided into two constituencies: Stanley and Camp. These were established by Section 27 of the Constitution and it is within the gift of the Government to amend the Constitution with respect to constituency divisions and boundaries, without requiring bilateral discussions and ratification by the UK Government.
The referendum will only concern the question of a single constituency and not any other potential changes to the electoral system.
Over the coming months, elected Members plan to hold a series of public meetings to discuss the issues raised by the referendum. Details of these meetings will be published in due course.
Electors will be able to participate in the referendum at the ballot box or by postal vote. A majority of at least two thirds of persons voting in each of the Stanley and Camp constituencies is required to ratify a change to a single constituency and to enable a Bill to be put to the Legislative Assembly to amend the Constitution in those terms.
Finally the Falkland Islands government said that further information will be available closer to the time of the referendum.