Bolsonaro administration has privatized some US$ 20bn of assets
Saturday, August 17th 2019 - 06:47 UTC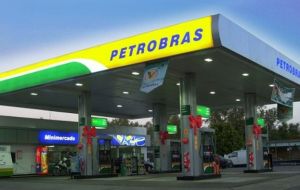 Brazil has privatized nearly US$ 20bn of assets and investments since the election of right-wing president Jair Bolsonaro, according to a government minister. Secretary of state for privatization, divestment and markets Salim Mattar announced that the government's sweeping program of privatization was going as planned.
e said: "We have rolled up our sleeves trying to put Brazil on track and transform the country into an open society, on the path to prosperity.
"We want to sell assets to reduce the size of the state and the size of debt.
"Our state is rich, but the population is poor. In the past, the state used the citizen, but now is the time for the state to serve the citizen."
Since Bolsonaro's administration came to power, it has sold off US$ 12.3bn from state oil company Petrobras, including a refinery in Texas and a network of service stations in Paraguay, as well as transportation and distribution companies.
It has also sold US$ 4.9bn in shares held in various companies, and made US$ 1.9bn from leases on airports, railways and ports.
The president, who took office on 1 January, won the election on a program promising to shrink the state.
On 19 March, Bolsonaro said: "In Brazil, privatizations are aimed at anti-corruption as well as income generation and jobs.
"We follow the promises during the campaign: to take everything from the state that can be administered by private initiative."
In 2018, Brazil's public debt reached 88% of gross domestic product.
The IMF recommended in July this year that Brazil undertook "decisive structural reforms" to raise potential growth, including privatization, tax reforms and liberalizing trade regulations.