Uruguay president announces a malignant growth in his right lung: it was detected on time, says personal doctor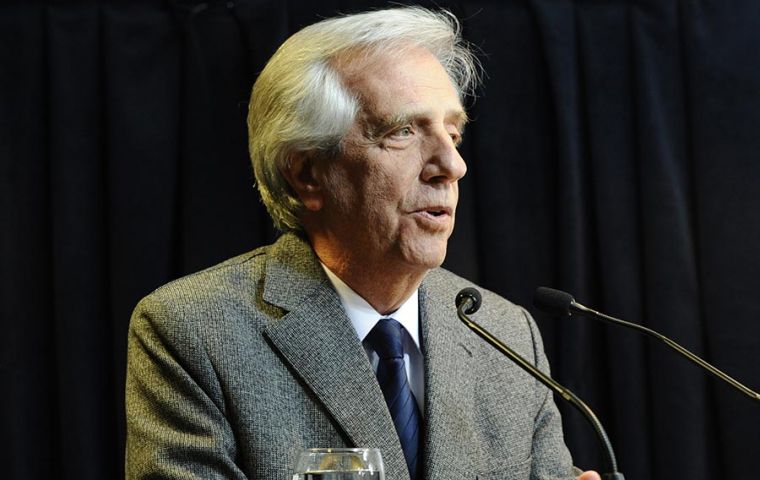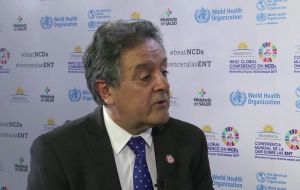 Uruguay's President Tabare Vazquez announced on Tuesday that doctors detected a likely malignant growth in his right lung during a routine checkup. Vazquez, a 79-year-old former oncologist, said he would likely be hospitalized for a day or two while he undergoes additional exams to reach a definitive diagnosis.
"In a scan, a right pulmonary node with very firm characteristics of being malignant was found," Vazquez told a news conference on Tuesday, after informing his Cabinet.
Vazquez said he felt fine and has not experienced any symptoms related to cancer. "This was a finding as a result of periodic checkups that I do and that all citizens should do," he said.
Vazquez added that the treatment of his condition will be undertaken by local doctors and specialists, "we have some of the best in the world, no need to go overseas"
Vazquez led the leftist coalition Frente Amplio to power in 2005, and was elected for another five-year term in 2015. There is no consecutive reelection in Uruguay.
Vazquez personal doctor Mario Zelarayán, interviewed by the local media said he was optimistic about the overall situation since "the tumor was detected early".
"We have been lucky it (tumor) appeared at a preventive stage" and rest assured President Vazquez will continue working since there is "no incompatibility; he feels strong and wants to continue working, there's no inconvenience"., added Dr. Zelarayán.
Uruguay is holding presidential elections next October and once Vazquez made the public announcement, solidarity messages started to pour in, from the ruling coalition candidate to the different opposition tickets.
Former president Jose Mujica, surprised and shocked by the announcement said " a final precise diagnosis is missing", adding "and so it happens that in this matter nobody knows better". Mujica also praised Vazquez for having made public his condition, "he did what he had to do to avoid all kind of speculations".
If by any chance the president is to be replaced, Vazquez' seat will be taken by the president of the General Assembly and head of the Senate, Lucia Topolansky, the wife of Mujica.