Ex minister calls Bolsonaro "corrupt and liar", and warns of EU boycotts to Brazilian exports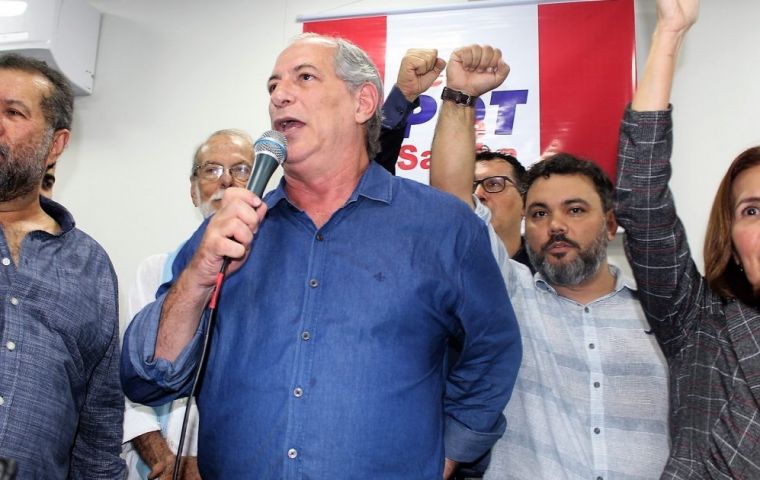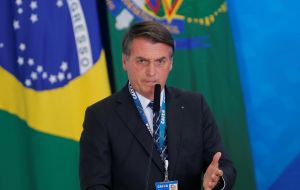 A Brazilian former minister and presidential candidate in the last election, called president Jair Bolsonaro, "corrupt, despicable, dishonest and irresponsible" during a conference on Thursday at the Minas Gerais Federal University.
Ciro Gomes visited the university in Belo Horizonte to talk about science and technology but before addressing the subject warned that Bolsonaro's attitudes, particularly regarding the Amazon fires and deforestation could lead Brazil to suffer a boycott from Europe, "and quite soon".
"I have never seen the image of Brazil so degraded, so tarnished, so defamed as currently. It has become so hard for me to defend...the president, the retired Army captain, because I can't stand having Brazil attacked, and all this bad image is going to have its very practical consequences, Very soon Europe, which is our main trade partner in agriculture goods, is going to impose restrictions on us, very important restrictions which are going to leave us with this exposed fracture".
According to Ciro Gomes, the "hole" in Brazil's trade balance is "scary" and is currently hidden behind primary exports of commodities and minerals. And Bolsonaro's comments are going to have an impact because there will be economic restrictions to press for changes in those attitudes.
"The dollar is already above 4 Reales, the Central bank has had to sell reserves, and if this continues with restrictions the dollar could easily climb to 5 Reales. It is a tragedy!!"
The former minister also criticized Bolsonaro, calling him a "despicable, vile" subject for having suggested that green NGOs could be behind the fires in the Amazon forest. "It hurts in the heart to have to say that the president of my country is an irresponsible liar".
"What is happening is not trivial, and could lead of boycotts, everybody is aware that he sacked the head of INPE (National Institute of Space Investigations), Ricardo Galvao, it is like attacking the thermometer because of the fever", insisted Gomes who went on to say that Bolsonaro cut funds for inspectors to control fires, authorized another 500 deforestation permits, dismantled all controls over the Amazon, and the whole world knows about it", Gomes pointed out.
Further on he criticized the so called cultural revolution Bolsonaro is sponsoring, which he described a "pure obscurantism", but people should not be scared with what is happening, we voted for this monster".
"It is for us who were members of the Lower House to admit the error of such a vote, and his alleged honesty. Everyone in the chamber knew that Bolsonaro had at least five "phantom" staff, which figured working for him but at the end of the month had to hand him their salaries, a practice he taught his sons, who really learnt how to deal with such maneuvers".