Premier Oil trying to sell part of its Falklands' Sea Lion project
Friday, August 23rd 2019 - 09:50 UTC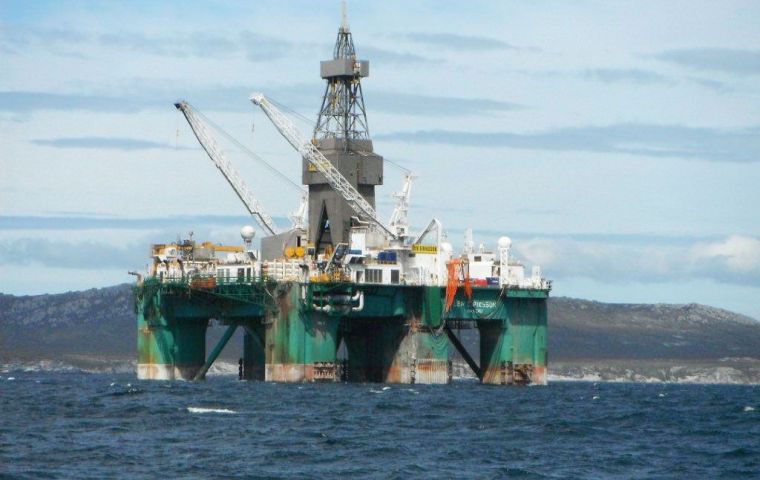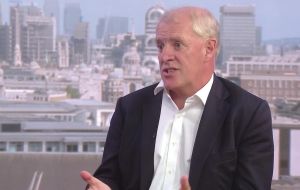 Premier Oil is selling its stake in a "world-class" project off the coast of Mexico and wants to reduce its holding in a long-awaited scheme north of the Falkland Islands as it tries to lighten its US$ 2bn debt burden, reports the Financial Times.
The UK-listed independent oil explorer said on Thursday it had kicked off formal sales processes for both assets and had already held talks with some interested parties in the hope it can secure agreements by the end of the year, although completion of any deal would take longer.
The company wants to sell its entire holding of roughly 15% in the vast Zama discovery, made in 2017 in shallow waters in the Gulf of Mexico, after earlier this year raising its estimate of resources that could potentially be recovered from the discovery to between 670m and 970m barrels of oil equivalent.
Mark Wilson, an analyst at Jefferies, has estimated the Zama stake could fetch more than US$ 430m. Tony Durrant, chief executive of Premier, said the company would retain its holding in a nearby asset in the Gulf of Mexico, called Block 30.
"We are still very keen to drill that. We are trying to get it drilled next year. We, of course, hope we have another Zama in Block 30," said Mr Durrant.
Last year DEA, the oil and gas company chaired by former BP boss John Browne, bought Mexico's Sierra Oil and Gas, which had a 40% stake in Zama. The deal at the time was valued at about US$ 500m.
Premier is also trying to sell part of its 60% holding in its Sea Lion project off the Falkland Islands, which was discovered in 2010 but is yet to be developed. It is hoping to secure export credit funding, including from the UK government, to try to progress with the US$ 1.5bn project.
The divestments, if successful, will help Premier accelerate its debt-reduction plan. Net debt stood at US$ 2.15bn at June 30, down from US$ 2.33bn at the end of December.
Durrant admitted that "frankly we get quite frustrated around here by continually being referred to as debt-laden. We are no longer out of line with the majority of our peers; the debt's coming down.'
First-half profit may have slid from £8.9million to £6.7million compared with last year, but Premier's share price rose 9.3%, or 6.72p, to 78.98p by the close.
Premier was one of several UK-listed independent oil explorers that ran into trouble after the oil price crash of 2014 as it had already committed to capital intensive projects while income was falling dramatically. Premier also said on Thursday that it had bought into an appraisal project in Alaska's North Slope, a region where oil drilling has previously caused environmental uproar.
Mr Durrant insisted the sums involved were "small beer" at US$ 23m and the scheme was not in a "particularly environmentally sensitive area of Alaska" such as offshore or in a nature reserve.