Desperate need for medicines, food and shelter in Bahamas ravaged by hurricane Dorian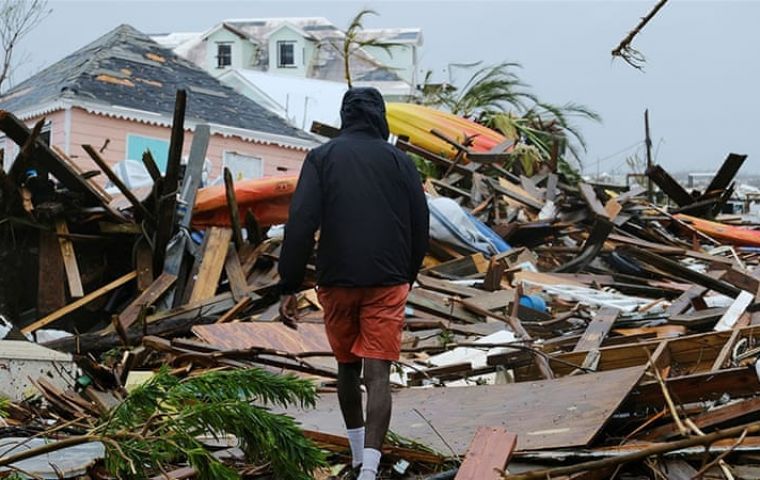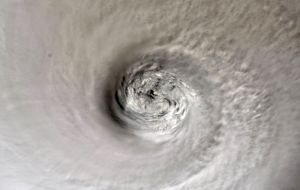 More than 76,000 people out of a population of 395.000, could require food and other aid in the Bahamas after the Caribbean nation was ravaged by Hurricane Dorian, the UN's World Food Program said on Thursday, with eight tons of supplies ready to arrive.
Dorian was a Category 5 hurricane - the highest on the five-level wind scale - when it hit the northern Bahamas, leaving a trail of destruction and killing at least 30 people, but tens more are expected to be under the rubble..
As an international rescue effort ramped up for thousands of victims of Dorian on the northern Bahamas islands of Grand Bahama and Abaco, residents of the Carolinas were preparing for the now Category 2 storm.
"WFP has purchased eight tons of ready to eat meals and is arranging their transportation to the Bahamas to be distributed to the affected population," said Herve Verhoosel, senior WFP spokesman.
"More than 76,000 people in the Abaco and Grand Bahama islands may require food and other assistance."
He said results from an evaluation expected on Saturday would give a clearer picture of the island's needs. Another 85 tons of emergency food should be delivered during the next three months.
WFP is organizing an airlift from the UN hub in Panama of storage units, generators, and prefab offices for two logistics hubs to be established on the main islands.
Aerial footage has shown scenes of catastrophic damage in Abaco with hundreds of homes missing roofs, cars submerged or overturned, widespread flooding and boats reduced to matchwood.
The international airport in Freeport, the largest city on Grand Bahama island, was damaged and its runways unusable, complicating relief efforts.
Among the first to deliver essential aid has been the Royal Fleet Auxiliary ship RFA Mounts Bay. The ship has distributed Department for International Development (DFID) relief items, including vital shelter kits.
A rigid-hulled inflatable boat was deployed from RFA Mounts Bay on Wednesday with a dedicated Humanitarian and Disaster Relief team to join up with the Royal Bahamas Defense Force and unload vital aid to some of those who have been worst hit by the category five storm.
RFA Mounts Bay has been in the Caribbean since June in preparation for the hurricane season and was re-tasked last week to sail to The Bahamas in anticipation of Hurricane Dorian, the strongest ever recorded in The Bahamas.
RFA Mounts Bay has embarked a dedicated Humanitarian and Disaster Relief team, and is carrying vital aid and specialist equipment, such as all-terrain quads, dump trucks, diggers and stores. It also stores DFID water carriers, hygiene kits including basic items such as soap, and shelter kits.
Since Hurricane Dorian hit, a liaison officer from the Royal Bahamas Defense Force and a DFID humanitarian expert have been onboard to help coordinate the relief efforts. 
It also has a Wildcat helicopter that has been conducting reconnaissance flights over the islands to assess the damage and provide important intelligence to the Bahamian government and the team of DFID experts who have deployed to the region.
DFID's team is working alongside The Bahamas Government's National Emergency Management Agency and the Caribbean Disaster Emergency Management Agency, as well as other international partners, to assess the damage caused by the hurricane, and to plan the response.