Brazil's agribusiness joins the campaign to stop rainforest fires in the Amazon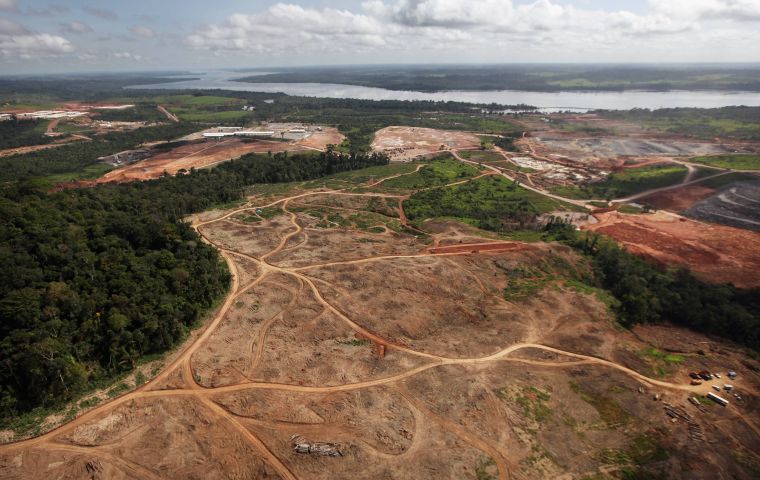 The Brazilian Amazon is facing its worst spate of forest fires since 2010, with news of the destruction of the world's largest rainforest last month prompting global outcry and worries that it could hurt demand for the country's exports.
Reacting to the situation Brazil's leading meat export industry group and other agribusiness associations on Friday joined with nongovernment organizations (NGOs) to call for an end to deforestation on public lands, demanding government action amid the fires.
"I haven't seen any contracts being canceled in any sectors. Exports continue, but the red light is flashing," Marcello Brito, president of the Brazilian Agribusiness Association, told reporters at a briefing.
"If action isn't taken, if the discourse doesn't change, if the rhetoric doesn't change, then things can get worse."
Environmentalists blame the strong rhetoric of right-wing President Jair Bolsonaro in favor of developing the Amazon for emboldening deforesters and those setting fires.
Bolsonaro has complained that the country does not have the resources to police an area as large as the Amazon. The country is facing a steep budget shortfall as its economy recovers slower than expected from a deep recession.
The Group of Seven wealthy nations offered US$ 20 million in aid last week to help fight the fires, but Bolsonaro said he would only accept it if French President Emmanuel Macron withdrew "insults" against him.