Angry Embraer workers threaten to go on strike in Brazil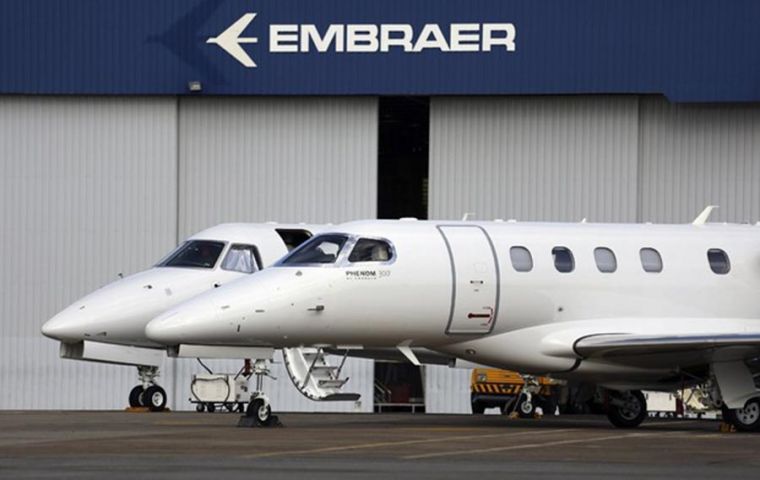 Unions representing workers at Brazil's aircraft factory Embraer are ready to go on strike indefinitely strike as salary bargaining seems to be deadlocked. The measure could start as early as next Monday, sources at the company's commercial aircraft plant in São José dos Campos confirmed on Wednesday.
Embraer is in the process of selling 80 per cent of its mid-sized passenger jets business to US planemaker Boeing Co., and it is feared the deal will include transferring thousands of workers to the future mother company.
Although roughly between 8,000 and 9,000 employees are believed to be affiliated to the unions, it remains unclear how many of them would actually go on strike. The number may vary, depending on whether it is a large scale factory such as the one in the industrial city of Sao Jose dos Campos or a smaller unit somewhere else in the country. And the strike can still be averted if progress is made before Monday.
Brazil's complex labour laws provide for negotiations between the labour unions on one hand, and on the other an industry association representing the whole industry category, in this case aircraft manufacturers, including suppliers such as fuselage makers Latecoere.
The industry offered an inflation-only pay readjustment of 3.28 percent in exchange for an end to stability for workers injured on the job and a repeal to rules banning outsourcing labour.
But citing Embraer has given no real raises in the past four years, the union has asked for an additional 3 percent real wage increase and a guarantee of no contract loosening, in light of the upcoming Boeing purchase of Embraer's regional airline division as a reason to stand firm.
Similar strike preparations have happened in the last two years, without an actual strike taking place. This year's authorization also included office workers.
The metalworkers' union traditionally has proved to be one of the country's most militant, fueled by the presence of car factories in the São José dos Campos area.
While Boeing will get the São José facilities, Embraer will move the divisions it retains to larger facilities upstate in smaller towns with less militant unions.
However, analysts believe a still retracted national economy would weaken a strike this time around, as workers might choose to cling to their jobs.