Austrian Parliament thumbs down Mercosur-EU deal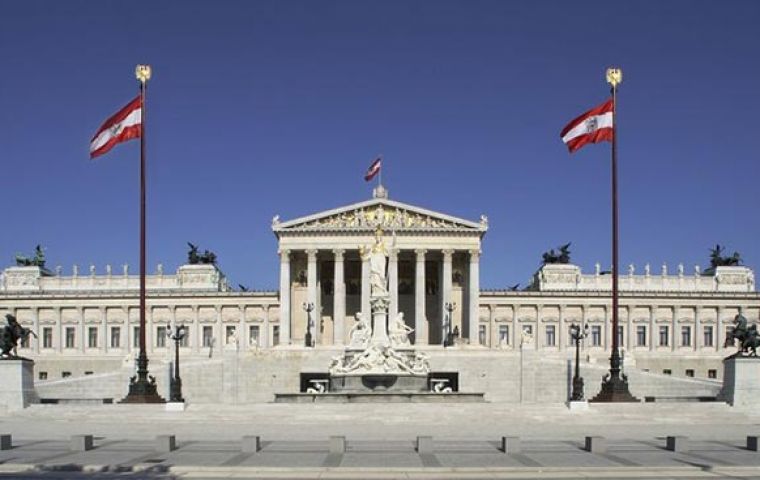 Austria's Parliament Wednesday voted to veto the treaty between Mercosur and the European Union, a decision which will stop the enactment of the agreement reached after over 20 years f negotiations.
The Austrian legislative branch passed a motion that obliges the Executive to veto the approval of the trade agreement between the European Union (EU) and Mercosur, but it will be up to those elected on this September 29 next to appear before the European Council to exert the country's veto prerrogative.
Almost all parties in the European Union subcommittee of the Austrian Parliament voted against the draft free trade agreement. The nays comprised the entire Austrian political spectrum except for the liberal NEOS party, rightwing movements standing side by side with social democrats and the greens, all against Mercosur.
On June 28 the Mercosur countries (Brazil, Argentina, Uruguay and Paraguay) and the EU sealed the treaty, which must still be ratified. With Austria's veto, it will not be possible since the rules of the European bloc stipulate that all Member States and their respective parliaments must approve trade agreements.
Brazil is under pressure from European countries for its environmental policies and an epidemic of forest fires in the Amazon.
France questioned the deal in August after Brazilian President Jair Bolsonaro rejected criticism of the Amazon fires in addition to a personal reciprocal disliking between Bolsonaro and his French colleague Emmanuel Macron.