Child migrants could be held in detention for even longer under new rules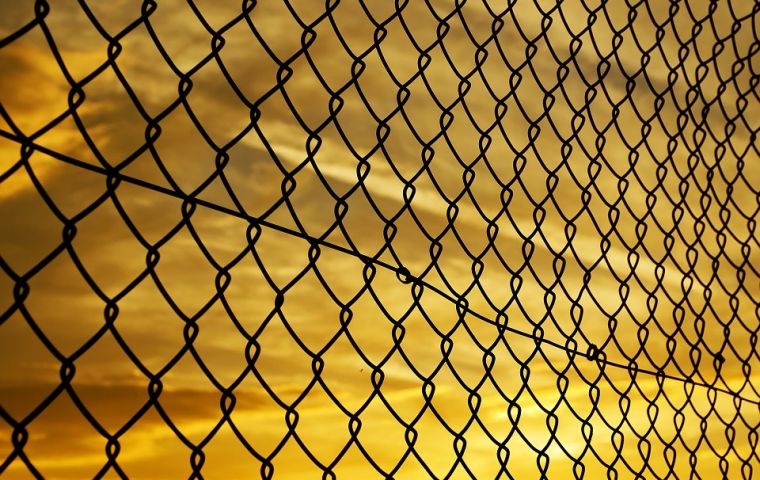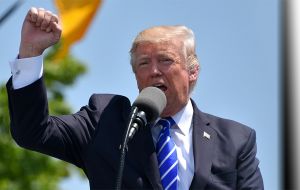 The Trump administration's approach to border control has long been contentious, but now it looks set to become even more controversial following the introduction of new rules which could replace the current 1997 agreement.
This move comes amidst ardent opposition to the government's policy of detaining migrant children at border patrol facilities, where it is reported that many minors are going hungry and unwashed and being deprived of their human rights. Despite this, President Trump's latest change in policy will allow border staff to detain migrant families indefinitely whilst judges decide whether or not to grant them asylum in the US.
No limits left

According to experts, these rules, which are expected to draw legal challenge, will replace the current legislature. Currently, the amount of time that US immigration authorities are able to detain migrant children is limited; this has long acted as a safeguard against such abuses of power.
While this legislation has typically been interpreted to mean that families cannot be held for longer than 20 days at border facilities, administration officials claim that it has led to an increase in immigration. They argue that this legislature, known as the Flores Settlement Agreement, acts as a lure to Central American families, encouraging them to bring their children with them to the border so they are able to enter the country while their court cases are still under review.
Those who are opposed to the new rules, however, argue that this setup is necessary in order to protect the welfare of children from migrant families, as cases typically take several months to reach their conclusion – time which would otherwise be spent in a detention facility.
The uses of DNA testing
In recent months, a pilot DNA testing program was rolled out by the US government to test migrants at the border. DNA testing is used in a variety of areas because of how it can be used to identify individuals and provide insight on them at a deep level. Healthcare is one area that is set to benefit substantially from this as it can identify or rule out genetic medical conditions. It can also be used to inform areas of a family tree due to how it can provide information about genetic heritage. Such DNA tests are simple to conduct, with many individuals carrying out their own at-home tests to determine their ancestry. As this article, which identifies the best DNA kit on the market, explains, results can be generated via either a spit sample or cheek swab, to make proving parentage easy.
The government's latest move is therefore intended to act as a deterrent, with Acting Secretary of Homeland Security, Kevin McAleenan stating that many of the families stopped at the border are in fact "fraudulent". Speaking on the subject, Mr. McAleenan argued: "No child should be a pawn or, as one gentleman in Guatemala told me… 'a passport to the United States."
Due to the rules contained within the Flores Settlement Agreement, there has long been a limit placed on how long children can be held at border facilities, with the Trump administration having been forced to release thousands of families into the country prior to the conclusion of their cases. The government argue that it is this that makes their new rules necessary, with Mr. McAleenan, suggesting that it incentivizes immigrants to bring their children with them to the border.
Detention is 'not suitable for children'
Despite the looming implementation deadline for these new rules, opposition has continued to mount, with the American Academy of Pediatrics being outspoken in their condemnation of it. In a damning statement on the topic, they argued that detention is not only unsuitable for children, but can have significant and damaging effects on both their physical and emotional health.
Despite this, and more generalized unease regarding his crackdown on immigration, the President of the United States has continued to forge ahead with his draconian policies. Indeed, as part of this commitment to reducing the number of migrants into the country, he also recently unveiled a broad-spreading rule to deny both visas and permanent residency to poorer applicants.
Irrespective of this, the number of immigrants hoping to enter the country has continued unabated. With many fleeing poverty and violence in Central America, thousands of families remain committed to seeking a better life in the United States. According to the Department of Homeland Security, this has led them to have dealings with 390,000 family units since October 2018, despite there being less than 3,000 detention beds for those arriving with children in tow.
'A high standard of care'
While this poses a clear problem for those tasked with managing border facilities, the government maintains that it offers a high standard of care to those interred, but multiple media reports suggest otherwise. The administration has faced a strong public backlash as a result, with both lawyers and internal government watchdogs having revealed that many of those being held at border patrol stations are living in dire conditions, with a state of squalor prevailing.
In light of this, Mr. McAleenan argues that this new cachet of rules should be viewed in a positive light, as they will see families allowed to remain with their children rather than separated from them, while also being housed in more appropriate accommodation. Sadly for these migrants, however, many remain unconvinced, with the Trump government's actions so far instilling little confidence in their purported claims that their actions are for the benefit of all.