Argos Resources looking new partners to participate in Falklands oil industry
Tuesday, September 24th 2019 - 09:40 UTC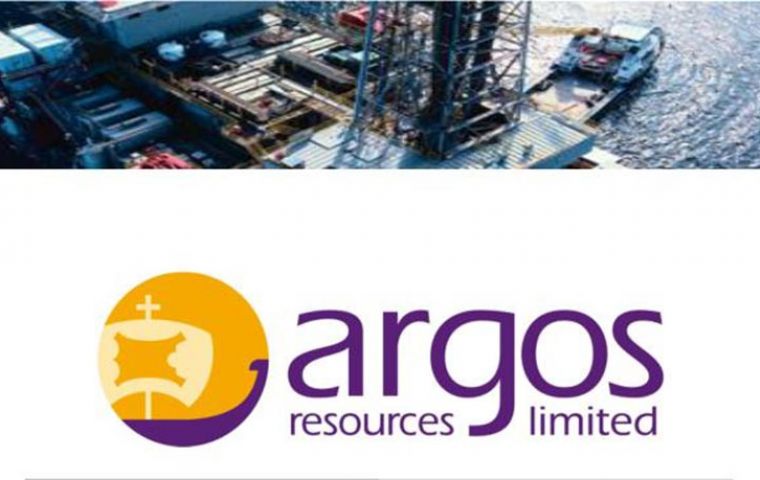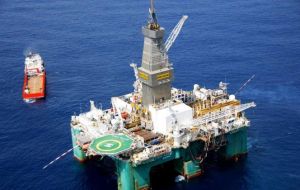 Argos Resources Ltd on Monday swung to an interim loss and said it is adequately financed for the next 12 months as it continues to receive quarterly cash payments from two companies that withdrew from a production license offshore the Falkland Islands.
For the six months to June 30, the London-listed firm reported a loss of US$176,000 from a US$ 37,000 profit in the first half of 2018, according to the company's 2019 interim financial results.
The oil & gas exploration company said it is continuing to receive GBP75,000 quarterly payments from Noble Energy Falklands Ltd and Edison International SPA after the two companies in October 2018 notified Argos that they intended to withdraw from the PL001 production license in the North Falkland Basin.
The Working Interest in the License was transferred back to Argos in February 2019 and the Company will seek to secure other partners to participate in its development.
The second phase of the license expires in November, Argos said it is in discussions with the Falkland Islands government to extend the permit.
Argos Resources generated no revenue and did not book a repeat of US$209,000 in "other income" that it reported in the same period last year. Also, contributing to the swing to loss was a 13% rise in administrative expenses to US$175,000 from US$155,000.
Argos said: "These payments, together with current cash balances of US$ 784,000 at June 30, leave the group adequately financed for at least twelve months beyond sign-off."