"Argentina's financial downturn is a crisis of confidence in political institutions"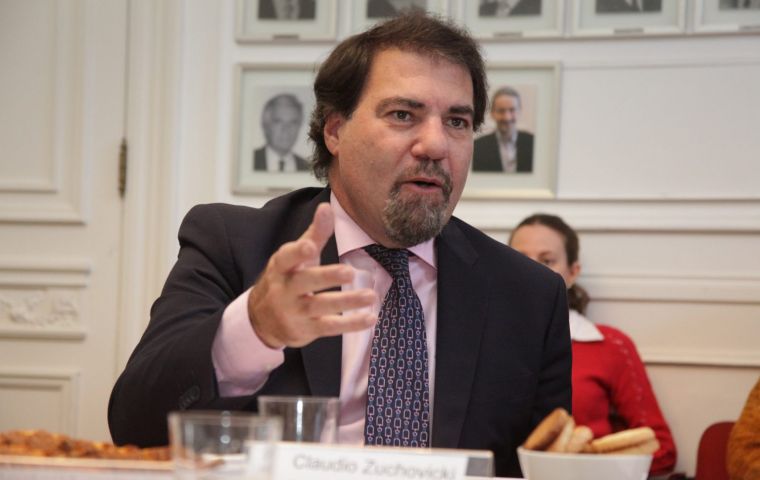 Argentina's financial crisis has been exacerbated by the political uncertainty facing the country with its president Mauricio Macri now most likely to be voted out of office at the national elections at the end of the month. However, according to Claudio Zuchovicki, the secretary-general of the Iberoamerican Stock Exchange Federation, the financial downturn is mostly a crisis of confidence in political institutions.
Speaking on Thursday, Zuchovicki, who is also the capital market manager of the Buenos Aires Stock Exchange, said that the country's economic downtown has resulted in a pervasive issue which has magnified its financial issues - the lack of a booming local economy.
'When you don't have a local market, there is rarely any room to grow wealth organically,' Zuchovicki told a crowd of financial advisors and wealth managers assembled at the event.
'I do think that Argentina is not facing the same level of financial trouble that it has before, but its political issues seem to be part of the larger problem,' Zuchovicki said, adding that the margin for error of a new government in October will be based 'on the low expectations Argentines have for the administration.'
Argentina's current financial crisis is reminiscent of its 2001 collapse following one of history's largest debt defaults.
In 2018, the country's market-friendly leader Macri received a record-setting US$ 57 billion loan from the International Monetary Fund (IMF) to combat rising levels of inflation that began in 2017. In late August, Macri's administration restructured the country's debt, signaling to the IMF that Argentina was on a familiar path.
'There is no country in the world that doesn't have a political conflict,' Zuchovicki said, referencing the economic situation's impact on Argentina's political environment. 'Principally, the financial issues in Argentina come from the country's political environment and not so much from the economic side,' he continued.
The price of Argentina's century bond has plummeted since Macri was trounced in country's mid-August primary elections by populist challenger Alberto Fernández, dropping nearly 29% in value the week of the shocking defeat.
Argentina's primary election is widely seen as a preview of its upcoming presidential election, giving voters a chance to demonstrate favorability or disdain for its government.
The possibility of Macri's populist opponent clinching the presidency in the October 27 general election spooked investors and hacked away at Argentina's dollar-denominated bond price, which dropped from 74 cents to 54 cents on the dollar the week of the primaries.
Zuchovicki asserted that the country's deficit was holding Argentina back on a global stage, which has longed for foreign investment given its status as one of Latin America's most affluent countries. But it has also become one of the region's most volatile markets, he added.