World Medical Association urges all governments to introduce sugar tax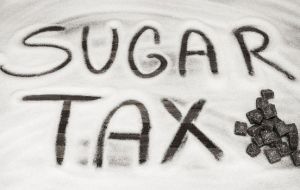 In a new policy statement, the WMA calls on all national governments to reduce the affordability of added sugar and sugar-sweetened beverages through a tax on sugar. The tax revenue collected should then be used for health promotion programs aimed at reducing obesity and non-communicable diseases.
The WMA wants to see a reduction in sugar consumption, compulsory labeling of sugar products by food manufacturers and strict regulation of advertising targeted at children.
WMA President Dr. Miguel Jorge said: 'We want all governments to restrict the availability of sugar-sweetened beverages and products that are highly concentrated with free sugar from educational and healthcare institutions and replace them with healthier alternatives.
'And we want all national medical associations to advocate for healthy sustainable food with limited free sugar intake that is less than five per cent of total energy intake. That is around six teaspoons a day.
'We believe it is time for much tougher action by governments and we hope that the WMA's new policy guidelines will bring this about.'