Alberto Fernandez son is an Instagram famous model "Dyhzy"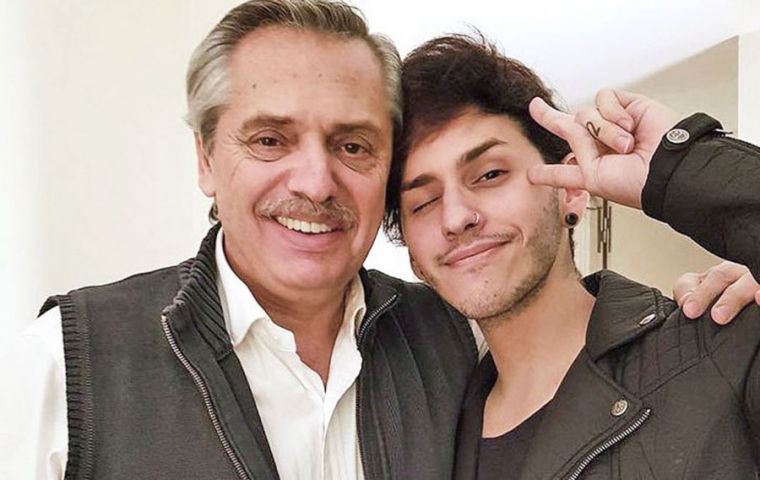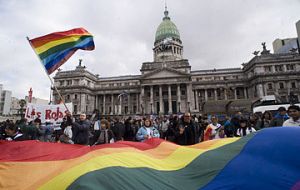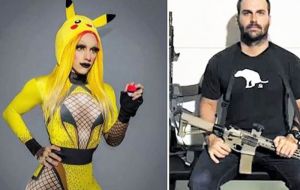 Argentina's president-elect Alberto Fernández has repeatedly copped backlash over his son Estanislao. The son, 24, works in insurance and studies design and is also an Instagram famous model 'Dyhzy', known for his creative cosplay and drag outfits.
Cosplay simply combines the words 'costume' and 'play' and involves dressing up as and embodying a character. Considered as performance art, cosplay goes above and beyond the standard fancy dress costume as it doesn't just stop at appearance. Rather, it involves acting. The person in costume will embody their character's personality and mannerisms to simply become them.
For the moment they are in character, they leave the name that is on their birth certificate behind and goes by their character's name. This is popular when dressing in drag as it often involves performing on stage as their character, as Dyhzy demonstrates through his social media channels.
Most recently he has appeared dressed as Batman's Joker, a Spice Girl, and Pikachu from Pokemon.
Participating in cosplay involves a lot of attention to detail and it takes a lot of skill to master hair, makeup, and outfit choice. Often, the use of special effects makeup like wax is used to alter the shape and size of facial elements like eyebrows.
Just as important, eye color often requires changes, and lucky for those that wear glasses, they don't have to face hiding their hard work when prescription colored contacts are available. Once the required facial adjustments are made with prosthetics, makeup is used to create the character's final look. Then voila, once they're dressed, they're ready for cosplay.
Last Sunday his father, center-left politician Fernández won the Argentina election, ousting conservative President Mauricio Macri. The new leader has gripped power at a time when the nation's economy is in turmoil.
Fernandez has championed LGBT issues and praised his son, calling him "a great man".
"My son is a rights activist in that community. I would worry if my son was a criminal, but he is a great man," he said in an interview in June.
LGBT rights in Argentina are some of the world's most advanced, with the country being the first in Latin America to legalize same-sex marriage in 2010. But not everyone is happy about the new president's link to the LGBT community through his son.
Following his win, the son of Brazilian President Jair Bolsonaro - Eduardo - responded by re-tweeting an image of himself holding a gun. He also compared himself with a photo of Estanislao dressed in a Pikachu costume.
"This is not a meme," he commented.
Soon after, Estanislao responded in Portuguese, commenting: "Brazilian brothers, we are in this fight together. I love you" - he also included emojis of a rainbow flag and heart.
He then followed up with another tweet in Spanish. "Many people from Brazil began to follow me and I want to tell the LGBTTTIQQA + community and allies of Brazil that we are together in this fight," he wrote on his own Twitter.
"Remember that love always conquers hatred and among us, we must always take care of ourselves," he wrote.
Trolls have blasted Estanislao on social media since his father announced he was running for Argentina's presidency back in May. The attacks escalated even further after his father won the election.
This article has been edited on December 23, 2020 to add more information