Falklands concern over environmental funding following Brexit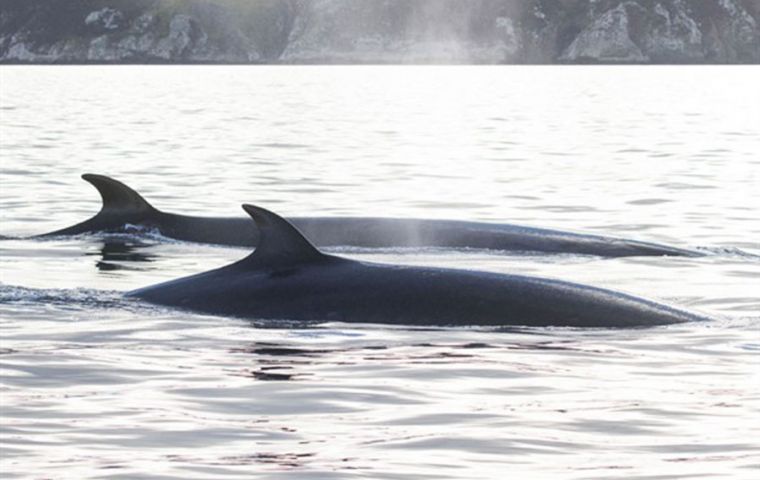 Concern over environmental funding for the Falkland Islands following Brexit was once again raised in parliament last week, after Baroness Hooper submitted a question asking the Government "how much, if any, of the funding announced by the Prime Minister for the Darwin Initiative on 23 September will replace EU funding for wildlife in the Falkland Islands and other Overseas Territories?"
The move comes after assurances from the UK Government those EU-funded environmental projects in overseas territories that have already been committed to will be honored.
Crucially however, no concrete assurance has been made with regard to replacement funding for new projects following Brexit. Falklands Conservation (FC) has expressed concern about the lack of clarity regarding the level of public funding available for future projects. Any loss of public funding, they argue, is likely to be compounded by reduced private funding, which is often dependent on matched funding from public sources. That model of fundraising is one of the key ways for charities and other organizations to raise funds for environmental projects, FC say.
The conservation organization further expressed their disappointment that a response to the UK Government's call for evidence on the matter, the deadline for which was in July, has not been received. Falklands Conservation submitted a response with input from FIG but to date, no response has been received.
An FC spokesperson said, "EU funding was crucial for showing how important Berkeley Sound is for endangered sei whales, and now the Falklands as a whole.
We are disillusioned that the UK government doesn't seem to be taking this issue of funding seriously when so much attention is being given to global environmental issues, especially as the Falklands can offer solutions to some of the difficult challenges. The environments of the Overseas Territories, which account for over 90% of the wildlife that the UK Government has a responsibility for, are being forgotten. We are grateful that Parliamentarians like Baroness Hooper are raising this question."
A spokesperson for DEFRA is quoted by the BBC as saying: "The UK is a world leader in environmental protection and we have been very clear that we will continue to uphold these protections in the British Overseas Territories, and, where possible, enhance these standards even further.
"We are working to make sure public funding can continue to support the protection of the environment in our overseas territories after we leave the EU." (PN).