Argentina issues unified war veteran certificate for 1982 combatants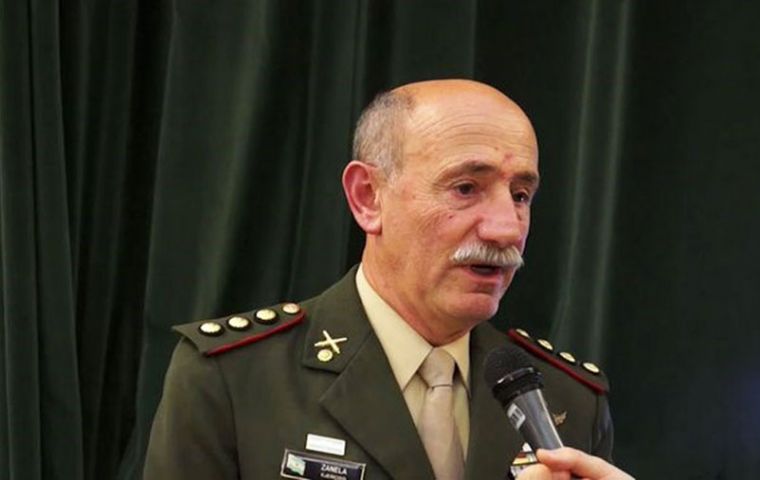 Argentina Defence Minister Oscar Aguad Monday enacted the Certificate of Malvinas War Veterans for those who were actively involved in the 1982 Falkland/Malvinas conflict, it was announced.
Holders of this certificate are granted free-of-charge access to all government related issues, such as obtaining a drivers' license or a National ID.

"This one-of-a-kind certificate can be produced before all national, provincial and municipal private and public organizations that require them," explained Colonel Jorge Zanela, who is in charge of the Malvinas War Veterans Coordination Office, which was created last September. Up to now, each certificate was issued separately for each procedure.
Zanela, a war veteran himself, added through a statement that the certificate can be accessed through the Presidential website and is linked to each individual's social security / tax regiestration number known as CUIL. "Being online facilitates the process. It is a breakthrough," he said.
"This is the beginning but the idea is to provide an easy way (..) to carry out the procedures that are common to veterans of all forces. The legislation on war veterans is very broad and varies according to provincial and municipal regulations, and this document makes it possible to expedite things, particularly for those veterans residing in the interior of the country," Zanela added.