Football friendly between Uruguay, Argentina still on for Tel Aviv despite shelling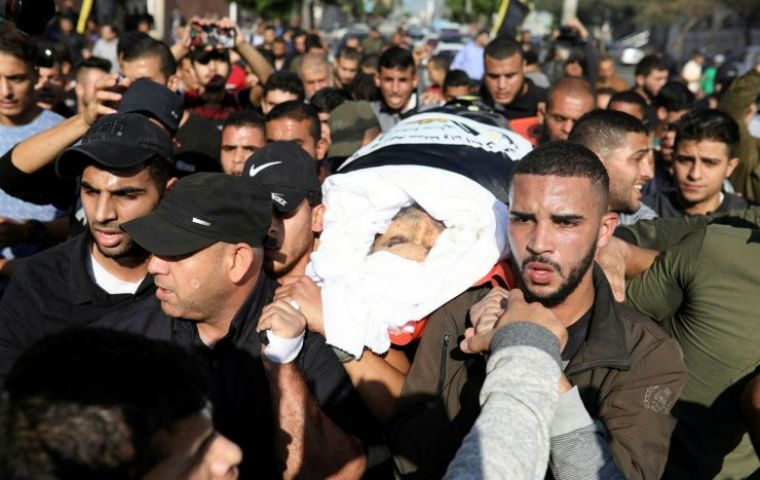 The football match between the national teams of Argentina and Uruguay scheduled for next Monday in Tel Aviv is still on as planned, Argentine Football Association (AFA) sources consulted by the press Tuesday.
The playing of the international friendly scheduled for November 18 at Tel Aviv's New Bloomfield Stadium has been in doubt due to the firing of some 50 missiles from the Gaza Strip following the killing Monday by Israel of Islamic Jihad leader Bahaa al Ata.
The cities most affected by the bombings from Palestine territory were Sderot, Ashdod, Ashkelon and Tel Aviv.
Bahaa al Ata's wife was also killed and two other unidentified people were injured in the operation, according to Israeli sources.
Uruguayan Football Association (AUF) board member Gastón Tealdi had stated earlier Tuesday that the events in the Middle East were under close scrutiny and a decision was to be made on the matter, but added that the team was in Budapest, focused on Friday's clash with Hungary.
That same day, Argentina, featuring Lionel Messi, are facing Brazil at King Saud University Stadium in Saudi Arabia.
Tealdi also mentioned that facts will have the final word should there be a "force majeure cause."
There were no school classes in Israel Tuesday and authorities have called for gatherings of over 300 people to be avoided. Hostilities are not expected to cease soon.