Adriano eager to learn about Falklands' culture, way of life and take as many pics as possible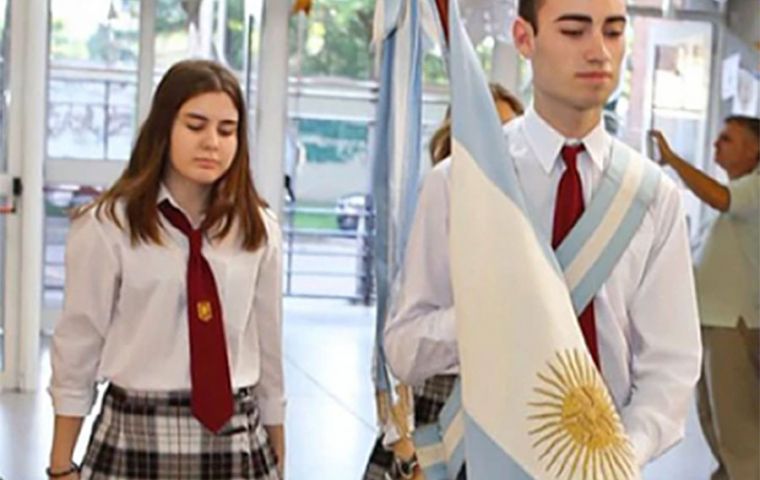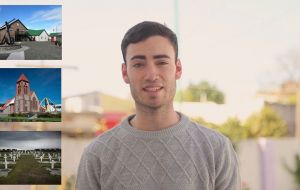 Adriano Modarelli is the Argentine student who will be travelling to the Falkland Islands next January after having won the contest answering, "why I would like to meet my neighbours from the Falkland Islands?. He will be travelling with co-students from Uruguay, Chile and Brazil where the same competitive question was asked to the respective local students.
Contestants had to send a one minute video answering the question: "Why would I like to meet my neighbors from the Falkland Islands?" in English.
Adriano and the winners of the competition in Uruguay, Chile and Brazil will be staying with a local family, to experience first-hand the life in the Falkland Islands. One of the conditions is that the ideal winner was that he is active in social media and willing to share his/her experience about the Falkland Islands through these channels.
The contest is meant to promote the cultural exchange between the Falklands and the region, and to spread the knowledge about the Falkland Islands and its people.
Adriano competed with 200 students and his video was completed and edited during his English classes, filmed in the backyard of his grandmother's home by his sister Catalina, before presenting it at the Argentine embassy in Buenos Aires.
The contest is organized by the Falkland Islands government and the UK embassies in Buenos Aires, Montevideo, Santiago de Chile and Brasilia.
Adriano, 19, was honor's student at the Saint Thomas College in Campana, province of Buenos Aires, and is currently studying at the Universidad del Salvador statistical economics. In his spare time he works as a social photographer, and enjoys painting.
Adriano is eager to come in contact with another culture, in this case the Falklands which he believes must be similar to England, he has visited, "kind, friendly people, willing to address all issues, with respect and to interact with foreigners".
A friend of his suggested he should apply for the trip and make the video, and was finally in the short list of ten candidates. When the embassy email arrived confirming Adriano had won, "all the family celebrated, even more than I did".
Adriano admitted he is intrigued of how people in an island live, surrounded by water, everyday life, the economics of the Islands, and even what they know or think about Mercosur regional integration.
Among other things Adriano would like to improve his English, visit the Dockyard Museum, Stanley's cathedral, the Argentine military cemetery at Darwin, but also take pictures, many pictures.
"When you look up Malvinas, you find all pictures, always reminiscences from the war, never something you can say 'how beautiful'. I will take as many photos as possible, and tell people I have been there".
Adriano has promised he will take to the Islands, mate, alfajores and dulce de leche, so the Islanders can have a taste of Argentine flavors, and might even give his host family one of his paintings.
However he is not sure how he will be received. "It's a challenge, we carry a complicated past. But it should not be something restrictive, but rather a barrier to overcome, something that invites us to discover, to learn. I will emphasize on dialogue", Adriano reflected when asked about how he feels he might be seen in the Islands.
Maybe Islanders believe Argentines hate them, and make them responsible for the conflict, "when in reality blame should go on the people who were in office at the time"
Finally Adriano believes "all that happened is very sad, so many people who lost their lives because of non democratic decisions. But we must cease promoting hate, it would be like putting bombs that at some moment in the future they will again go off"
Adriano is travelling to the Falklands with Katarina Gonzaga de Moraes from Brazil, Constanza Riquelme from Chile and Victoria Alvez, Uruguay. (Infobae).-