Guaidó expects today a large protest march throughout Venezuela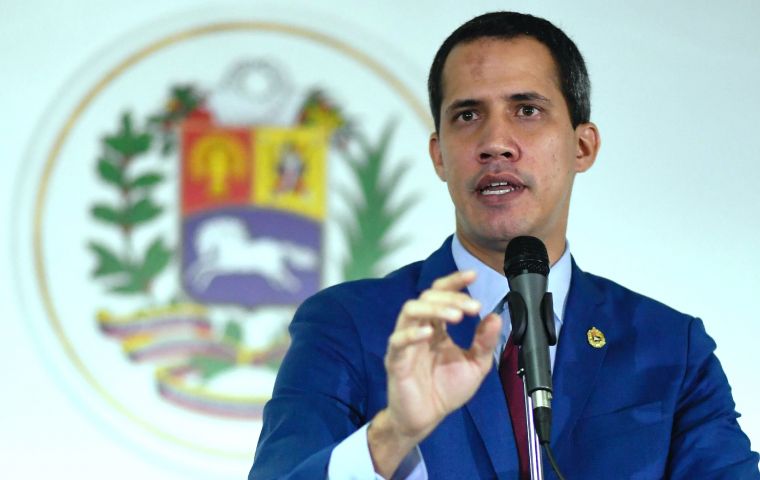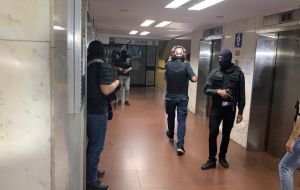 The widely recognized as interim president of Venezuela, Juan Guaidó, convened for this Saturday a great day of protest throughout the country to maintain the pulse in the street against the government of Nicolás Maduro, an initiative backed by the Episcopal Conference of Venezuela (CEV), which also called for citizen mobilization.
"This November 16 has already achieved one of its main objectives: to break the false normality that seeks to get us used to survive in the midst of this misery," Guaidó said in a video released in recent hours.
In his message, the head of the Legislative Assembly also reiterated that the opposition has a "plan" to materialize the road map that he appointed to proclaim himself: to take Maduro out of power and call new presidential elections.
"I will assume my responsibility. I ask you to also assume your role in this fight," insisted the opposition leader, who stressed that "there are no magic dates or quick departures" and that the solution to the crisis "will require more effort and greater sacrifice".
Guaidó, recognized as interim president for more than 50 countries -including Argentina-, encouraged Venezuelans to continue with the "popular pressure (...) until the voice of the people resonates in each quarter."
In that sense, he again appealed to the Army to facilitate the fall of Maduro. Although in recent months there have been significant defections, such as that of former Intelligence Chief Hugo Carvajal, the military institution remains with the Chavista leader.
Guaidó's claims were reiterated by Venezuelan bishops, who also called to participate in tomorrow's protests because they were considered "a prelude to an important step" in solving the country's problems.
"It is time for those who hold the power to open the possibilities of a political change, required by the vast majority of the population," the CEV said in a statement.
The representatives of the Catholic Church claimed to be "aware of the fatigue and so many times of the disappointment of the Venezuelan people in the face of such calls in the recent past", but affirmed that the popular will "is unwavering for a change of direction."
Both the opposition leader and the CEV criticized the delivery of rifles by the government to members of the Bolivarian Militia, a body created by the late former President Hugo Chavez and made up of civilians militants of the Chavismo.