Falklands to invest £2.5 million in upgrading jetties and ramps in fifteen islands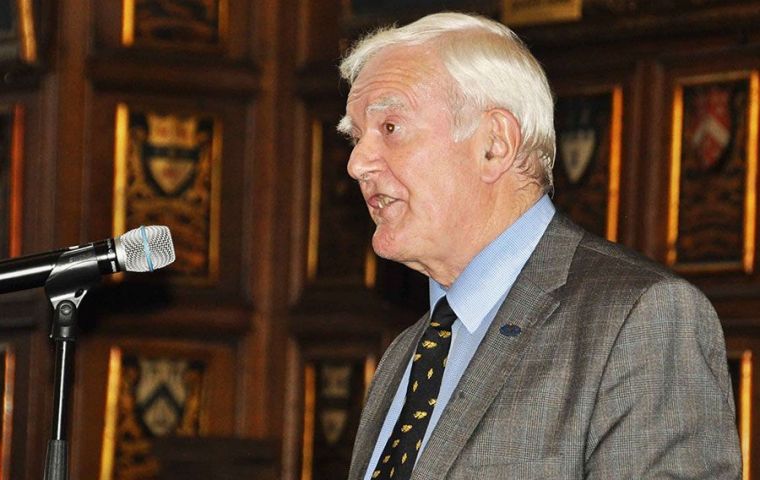 The Falkland Islands government has announced a three-year program to repair and upgrade jetties and ramps in fifteen locations. The program was approved by the Islands' Executive Council which is estimated to have a cost of £2.5 million.
Portfolio holder MLA Roger Edwards says the work will allow visiting vessels to load and unload much more quickly and safely, creating efficiencies for the network and users.
A Public Works Department review had the job of reviewing 47 jetty and ramp assets. However around two-thirds were no longer in use, are visited infrequently, or were no longer required for coastal shipping or the ferry service,
MLA Edwards says ExCo has also approved an increase in the budget for regular maintenance of jetties and ramps.
"The report highlighted that spending more on maintenance over time will make it less likely that we need a big capital expenditure like this all at one time."
The 15 locations identified for further review and potential upgrade works were:
• Barren Island
• Beaver Island
• Bleaker Island
• Carcass Island
• Fox Bay East
• George Island
• Lively Island
• New Island
• Pebble Island
• Port Howard
• Saunders Island
• Sea Lion Island
• Speedwell Island
• Weddell Island
• West Point Island
The review recommended doing the work over three financial years, starting immediately with Lively Island, Sea Lion Island, Speedwell Island, Weddell Island and West Point Island.
It has also been noted that some of those discounted may return to the list later, in particular, Golding Island and Keppel Island. Facilities for fuel supply delivery will be looked at separately.
The review can be seen at www.fig.gov.fk/assembly/public-papers
Finally as has been noted previously, the coastal shipping service is due for review during 2020.