Falklands/Taiwan/UK companies team up to survey jiggers and improve safety conditions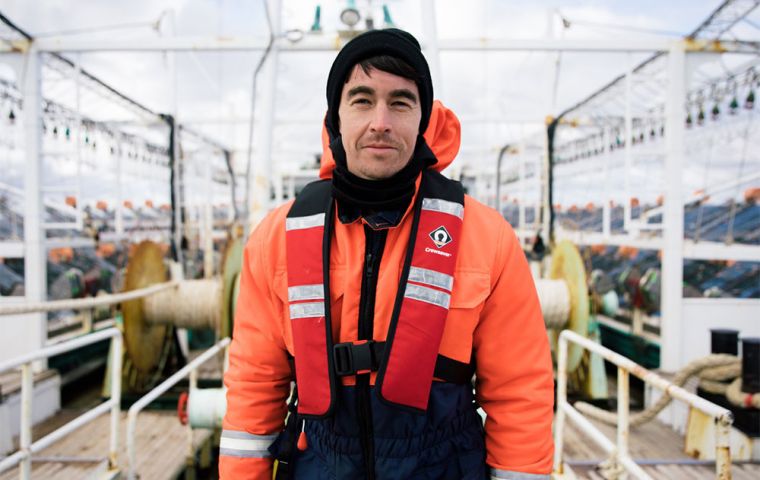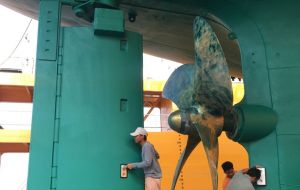 Falklands' Fortuna Group and their Taiwanese partners Go-Rising have teamed up with the UK naval architect firm Marine Design International to embark on an ambitious vessel survey and improvement program. Over a period the team surveyed 29 jigger fishing vessels in their home port of Kaohsiung, completing the survey last week.
A targeted survey, focusing on technical and engineering aspects, the vessels were surveyed for compliance with modern safety standards. The survey focused on the elements of ship structure and equipment that are critical to safety including hull and machinery and electrical installations explained lead surveyor Simon Cormack. Ultrasonic readings were taken in areas of key concern that are related to incidents that have occurred in the Illex fishery. Special attention was paid to high risk areas in the engine room.
This work complements an earlier initiative by the company to improve occupational crew safety onboard jiggers. Prior to the start of each season crew undergo an intensive training course designed to improve awareness of how to carry out their jobs safely and remind the men what to do in cases of emergency. The course is delivered by former Marine Coastguard Agency (MCA) trainers with many years of at-sea experience. Professional translators provide simultaneous translation in three different languages. Local stakeholders are invited to observe the course which is held in Stanley over a two-week period when vessels collect their fishing licenses.
"Vessel owners are supportive of both areas of work which will continue and while Illex catches in the South West Atlantic have been relatively poor in recent years the possibility of long term access to the resource when it moves through the Falklands can assist in providing security to improve standards through good years and bad," said Fortuna Director James Wallace.