Argentina's credit rating downgraded to near-default by Fitch and S&P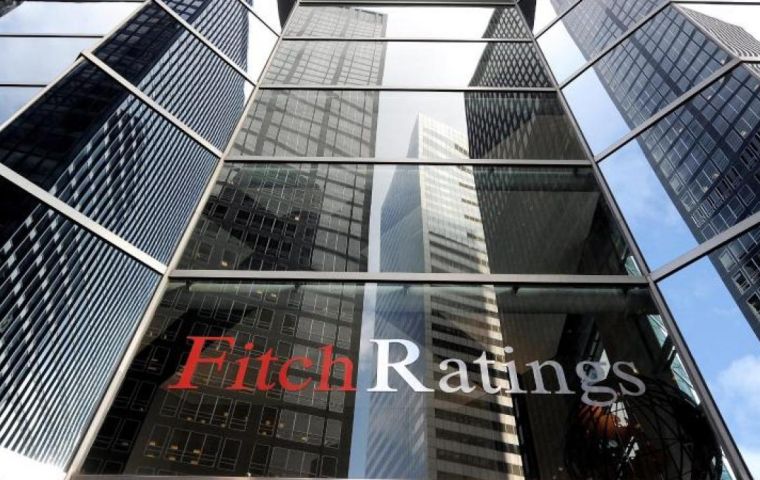 Argentina's credit rating was downgraded to near-default status by two of the biggest global rating companies, Fitch Ratings, and S&P Global after the government said it would delay payments on its short term dollar-denominated local debt.
Fitch Ratings cut Argentina's long-term issuer rating two notches to "restricted default" from CC, the company said in a statement, after President Alberto Fernandez's government announced by decree it would extend payments on US$ 9.1 billion in dollar-denominated Treasury bills until Aug. 31 of next year. S&P Global ratings also downgraded Argentina to "selective default" from CCC-, the company said in a statement.
While the downgrades leave Argentina just one step away from the ninth default in its history, yields on the country's bonds have fallen to two-month lows. Prices on Argentina's century bonds climbed 4.4 cents over the last week to close at 46.4 cents on the dollar.
"In accordance with Fitch criteria, Argentina has defaulted on its sovereign obligations, and this development constitutes a 'distressed debt exchange,'" Fitch said in a statement.
The government's decision to extend payments on its short-term notes, the second such delay of payments in five months, illustrates the depth of problems facing the incoming government of President Alberto Fernandez. Argentina's debt load stands at US$ 332 billion, including loans from the International Monetary Fund. Outstanding debt with private bondholders is about US$148 billion. Moody's foreign issuer rating for Argentina is Caa2.