Chile's business community anticipates an ailing economy during 2020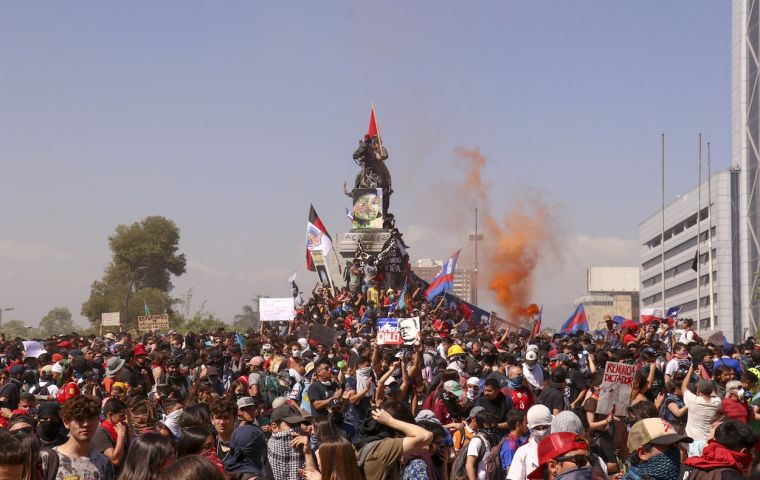 Chile's central bank is expected to hold its benchmark rate at 1.75% in January, a poll of 62 traders showed on Friday, then keep it there through 2020 as seeks to spur the ailing economy following months of unrest in the key mining nation.
Protests over inequality rocked the world's top copper miner through late 2019, leaving 27 people dead, thousands more injured or arrested and billions of dollars' damage wrought on businesses.
The protests have subsided but their economic toll is expected to linger through at least 2020.
The peso plummeted to historic lows in late November and December, prompting concerns of rising inflation, but the increase in prices has been modest thus far.
Traders in the Friday poll predicted consumer prices to rise 0.37% in January, and annual inflation at 3.00% in 2020.
The peso is expected to hold around 771 per dollar through the next month, according to the poll.
Central bank deputy governor Joaquin Vial said earlier this week that policymakers were not uncomfortable with the current exchange rate, but would intervene forcefully should violent protests threaten the currency again.
The central bank in December slashed its 2020 growth forecast to a range of 0.5% to 1.5% from 2.75% to 3.75% previously.