Fernandez meets President Sanchez and King Philip VI in Madrid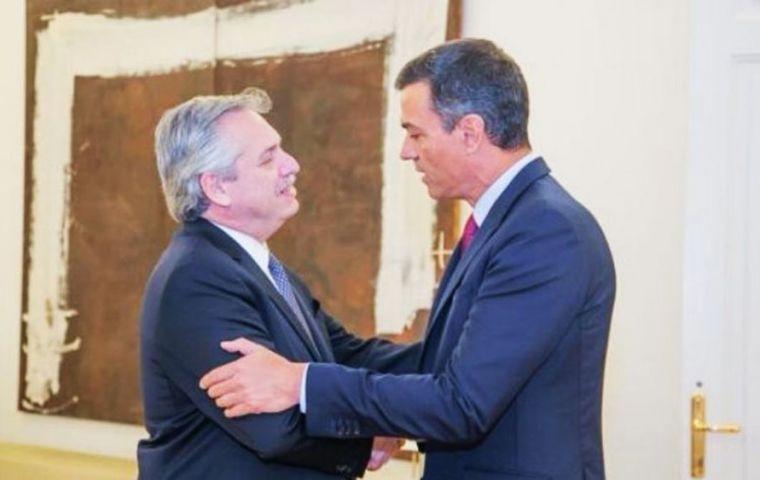 Following what the Argentine delegation consider successful visits to the Vatican, Italy and Germany, with ample support for Argentina's strategy to address its foreign debt commitments, president Alberto Fernandez on Tuesday will be in Madrid to meet with president Pedro Sanchez and King Philip VI.
The president is scheduled to arrive mid morning and at midday will hold the interview with his peer Sanchez. This will be followed by lunch for both delegations at 14:00 hours.
In a release the Argentine foreign ministry underlined the "strategic importance" of relations with Spain, besides the fact it is one of the European Union members main trade partner.
Likewise Argentina and Spain have "a close cooperation in human rights, gender equality, technical, scientific, justice and consular affairs".
"We share the vision of culture as an instrument of development based in values such as democracy, freedom of expression and dialogue between diverse cultures and religions"
The release also mentions that Spain is the fifth largest economy of the EU and the fourteenth at world level, representing 10.3% of the EU's GDP.
Finally Spain is a significant investor in Argentina, second among foreign countries and Argentina the third Latin American investor in Spain.