LATAM leaves OneWorld and with Delta partnership has access to Skyteam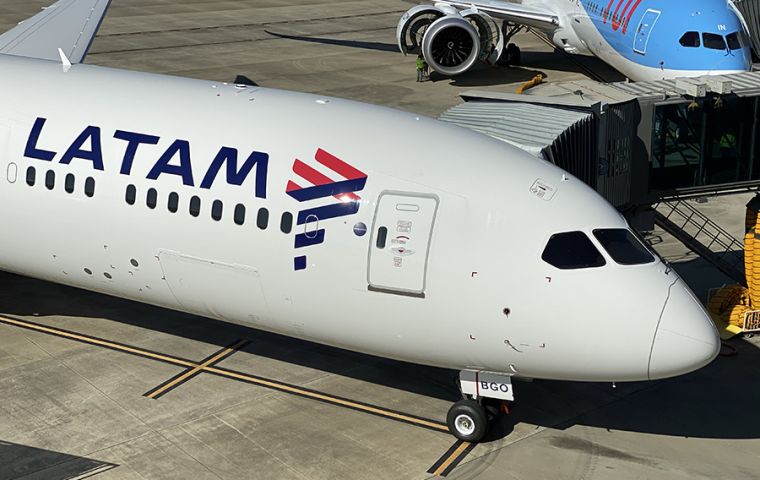 LATAM Airlines will leave the OneWorld alliance on May 1, 2020. The decision, announced on Friday, moves the airline's departure from the alliance up by five months.
LATAM's fliers will enjoy OneWorld benefits, like frequent-flyer benefits across member airlines and access to lounges, through April 30.
LATAM's early departure from the alliance comes as it begins a new partnership with Delta, which is in Skyteam. The deal will make it easy for passengers to connect across North and South America. The deal will also make transfer between the two carriers' vast networks in Europe and Asia seamless. Passengers will also be able to transfer mileage points from one airline onto code-share flights with the other.
LATAM will maintain relationships with a number of current OneWorld members even after it leaves the alliance. Passengers will retain reciprocal lounge access and elite loyalty benefits, and they will be able to use frequent flier points on a range of airlines including British Airways, Cathay Pacific, Japan Airlines and more.
However, since LATAM is leaving the alliance, it will have more freedom to negotiate the terms of partnerships with Oneworld members in the future.
One notable airline that LATAM will cut ties with is American Airlines, another OneWorld alliance member. The airlines are ending their frequent-flier and lounge-sharing programs when LATAM leaves OneWorld in May.
"Oneworld member airlines will continue to serve more than 30 airports in Central and South America, with more than 100 flights to and from the region daily, offered by American Airlines, British Airways, Iberia, Qantas, Qatar Airways as well as member-elect Royal Air Maroc," LATAM said in a statement.
LATAM is the largest airline in South America by passengers carried, fleet size, and destinations served. Its departure from OneWorld will end the alliance's dominance in the South American market. Avianca (Star Alliance) and Aerolíneas Argentinas (Skyteam) will be the only South American airlines still in an alliance after LATAM leaves OneWorld.