Falklands' port development partner is also modernizing BAS Rothera station and a new wharf for RRS Sir David Attenborough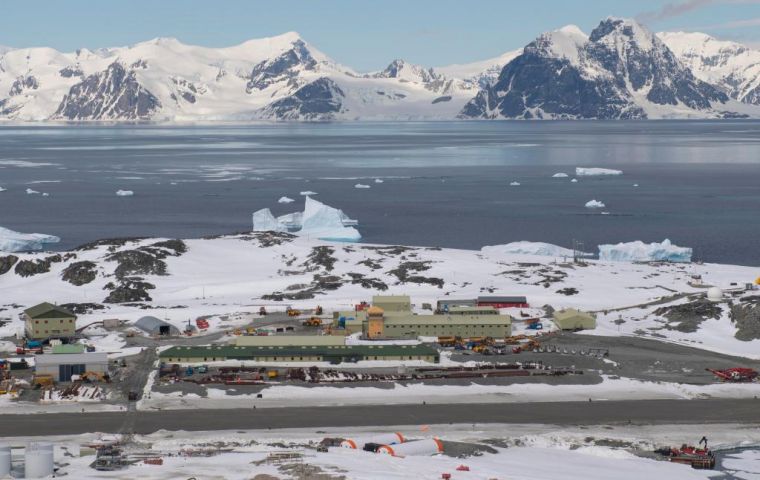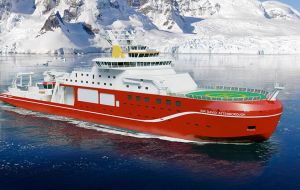 BAM Nuttall Ltd, which has been selected by the Falkland Islands Government, FIG, as the development partner to design and build a new port in Stanley Harbour is no adventurer in the South Atlantic and is closely linked to the UK efforts and investments in Antarctica. In effect, BAM Nuttall is involved in the building of the British Antarctic Survey's largest facility at Rothera Research station.
The project is being delivered by the Antarctic Infrastructure Modernization Partnership, which includes construction partner BAM and their team, design consultants Sweco, Hugh Broughton Architects and, with Ramboll acting as BAS's Technical Advisers, with their team NORR architects and Turner & Townsend.
Commissioned by the Natural Environment Research Council (NERC), this long-term programme will enable a world-leading capability to ensure that Britain remains at the forefront of climate, biodiversity and ocean research in the Polar Regions.
The new operations building, named The Discovery Building to commemorate the discovery of Antarctica 200 years ago, is being delivered as part of The Antarctic Infrastructure Modernisation (AIM) Program to update and restore infrastructure at Rothera so that it remains cost effective and safe.
The two-storey 4,500m2 building will accommodate preparation areas for field expeditions, a central store, medical facility, offices, recreational spaces, workshops and areas for plant. The programme of renovation commenced in 2018 with the construction of a new enlarged wharf and improvements to station infrastructure. The Discovery Building will be under construction until 2023. All materials required to build the facility will be delivered by ship and erected to a carefully managed programme which ensures the building can meet precise seasonal milestones.
Situated on a rocky promontory at the southern extremity of Adelaide Island, Rothera Research Station has been occupied since 1975 and operates year-round. A wide range of scientific research – including biosciences, geosciences, glaciology and meteorology – is carried out in and around the station. Rothera is also a major logistics centre, supporting all BAS operations in Antarctica.
Likewise BAM is also involved on the construction work of a new 74m long wharf at Rothera ready to berth UK's state of the art icebreaker RRS Sir David Attenborough. Getting the research station ready to berth the RRS Sir David Attenborough requires ambitious and complex engineering. This season the remaining 14 of the 20 steel frames that form the wharf's skeleton will be put in place and backfilled with rock, completing the wharf.
Wharf enhancements include a crane for easier launching of small science boats, a personnel gangway and a floating pontoon for the deployment of scientific instruments.