Argentina industrial activity plummeted 6.3% in 2019, for the second year running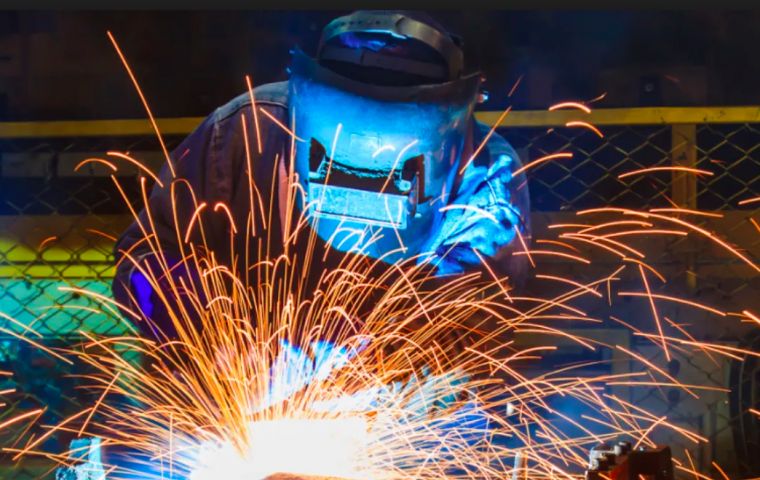 Argentina industrial activity plummeted 6.3% during 2019, completing two consecutive years of losses, reported the Argentina Industrial Union following a survey of the sector which showed auto manufacturing suffered the greatest contraction, 32.5%.
Other sectors in the red included basic metals foundry, down 8% and metal-mechanics, 7.5%. Non metallic metals slipped 6.8%, textiles, 5.6% and printing, 2.2%.
The only area which showed a positive surge in the period was the food and beverage industry..
In 2019, the utilized installed capacity of industry reached 59.4%, that is 3.6 percentage points less than in 2018,. which means Argentine industry had a 40.6% idle capacity
Overall foreign sales increased 5.4% last year but manufactured goods were down 6.8%, with a particular emphasis in the 11.1% drop of Brazilian demand.
Manufactured farm goods exports climbed 4.5%, commodities 25% and fuel and energy 4.1%.
Imports last year contracted 25% which helped Argentina achieve a trade surplus of US$ 15.9billion
Regarding employment, in the eleven months of last year, 124.820 jobs were lost, although it was partly compensated with the contracting of 24.700 government employees, 7.000 registered self employed and 14.000 in the private sector.