Argentina implements additional controls for Covid-19 at Ezeiza airport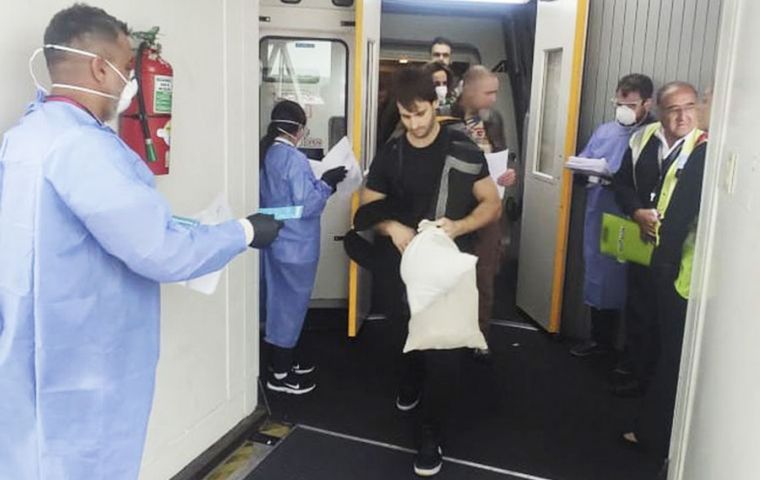 The Argentine government has started to implement additional controls to identify potential cases of coronavirus in flights from Italy, where the number of Covid-19 infections keeps increasing. Additionally, the first case confirmed in South America has been a Brazilian businessman who for work reasons visited the north of Italy.
The extraordinary measures are being applied at the international airport of Ezeiza, where flights from Italy and Spain arrive. The airlines involved have tens of weekly flights from both countries.
"We are going to apply a different protocol to passengers arriving from Italy. They will be landing in a different platform and be submitted to a different control, including a sworn statement that they have not suffered the disease symptoms", the Argentine health minister Gines Gonzalez Garcia announced earlier this week.
According to Aerolineas Argentinas and Alitalia, a form was delivered to all passengers boarding in Rome and Milan, and landing in Ezeiza.
"If the symptoms are detected on board during the flight, the situation is reported to Buenos Aires and there is a remote post at Ezeiza for such security or sanitary emergencies", the airlines said.
So far no Covid-19 cases have been reported in Argentina, although there are some 150 potential suspected cases under monitoring, including a couple of medics who were locked in at one of the cruise vessels retained. The couple managed to return to Argentina before the latest controls in Ezeiza but voluntarily have remained in their La Plata residence.