Gibraltar bans tourists arriving from sixteen "at risk" coronavirus countries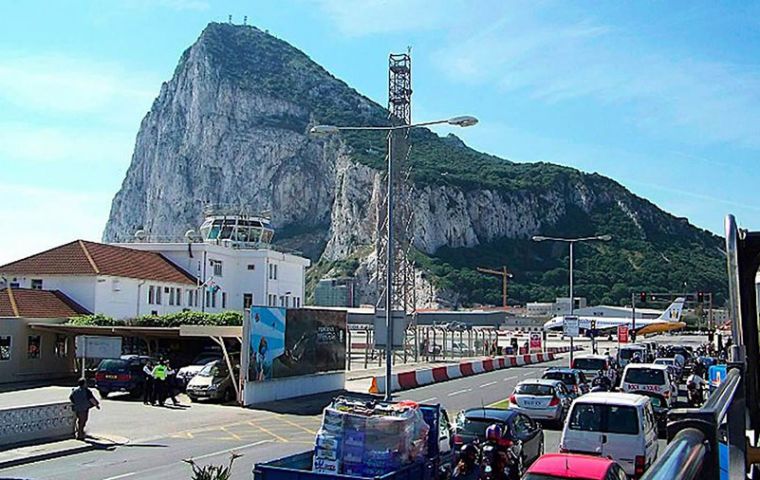 Gibraltar has started banning people entering from coronavirus-hit countries. In a document sent to the Japanese embassy in London, Gibraltar said it "may deny" entry to people who have visited any of 16 "dangerous countries" which have been hit by coronavirus.
It said nearly all people who have been to "parts of the Canary Islands" have been banned. It added several Japanese tourists have also been denied entry.
Gibraltar, in southern Spain, is one of 14 British Overseas Territories, but its coronavirus policy is a marked contrast to the UK, which has not enforced any travel bans.
Anyone who has been to one of the 16 listed countries or regions must declare this when attempting to enter Gibraltar, the document said.
The list of "at-risk" areas where people must declare they have visited are China, Thailand, Japan, Korea, Hong Kong, Taiwan, Singapore, Malaysia, Macau, Iran, northern Italy (the area above the line connecting Pisa, Florence and Rimini), Cambodia, Laos, Myanmar, Vietnam and Tenerife (which is part of the Canary Islands).
"It is stipulated that entry may be denied, and several Japanese tourists who have recently attempted to travel to Gibraltar have been denied entry by an official of the authority at a screening gate to enter Gibraltar.
"According to the 'coronavirus emergency response regulations', the travel restriction measures are effective until 11 March, but depending on the future situation, the number of countries listed on the above 'dangerous countries' list may increase.
"Since the possibility of extending the validity period cannot be ruled out, it is recommended that those planning to travel to Gibraltar gather the latest information from the press release on the Gibraltar Authority website."