Falklands updates air and cruise ship advisory; recommends foreign nationals in the Islands to take Wednesday's Latam flight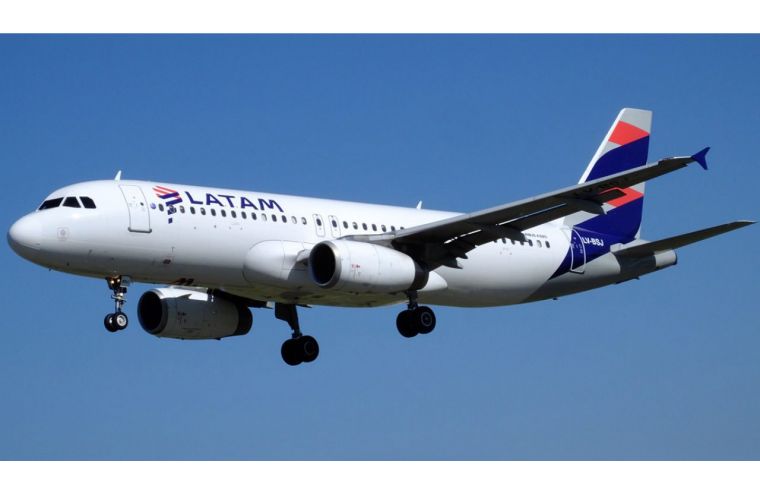 The Falkland Islands Government has announced a new air travel advisory and outlined the terms on which it may assist cruise ships seeking to repatriate passengers. Likewise, it strongly recommends foreign nationals seeking to leave the Falklands to do so on Wednesday, March 18, LATAM flight.
The COVID-19 virus continues to spread rapidly around the world, and restrictions on air travel are being introduced by many countries.
From today, March 17, the Falkland Islands Government air travel advisory is:
All passengers arriving into the Falkland Islands by air are expected to isolate themselves for a period of 14 days if they develop symptoms after arrival which brings them within the following description of a suspect case, and to call KEMH on 28000 for advice.
A suspect case is:
A person with a fever AND one or more of the following symptoms
• Cough
• Shortness of breath
AND no other explanation that fully explains this.
It is the very strong recommendation of the Government that in light of the growing international border restrictions, foreign nationals seeking to leave the Falkland Islands do so on tomorrow's (March 18) LATAM flight.
The Falkland Islands continues to follow the World Health Organization guidance that to close borders would be ineffective, and in fact hamper needed assistance, such as medical support.
Cruise vessels will only be permitted to call into the Falkland Islands if:
• All those on board have been on board for a minimum of [10] days, and
• No-one on board is suffering from symptoms consistent with them being a "suspect case" for Covid-19, according to the WHO definition.
Cruise vessels will be permitted to disembark passengers only for the purposes of allowing those passengers to return home in accordance with arrangements agreed between the Operator and the Falkland Islands Government, for example by direct charter flight.
In relation to other vessels – calls into the Falkland Islands of other vessels (such as cargo vessels and fishing vessels, and passenger vessels with no passengers on board) will be permitted, provided no-one on board is a "suspect case" as the WHO defines that term.
Disembarkation will only be allowed in very limited and specified circumstances.
The vessel and harbor staff should seek to maximize social distancing and following public health advice.