IATA: Airlines need $US200 billion in liquidity to face "apocalypse"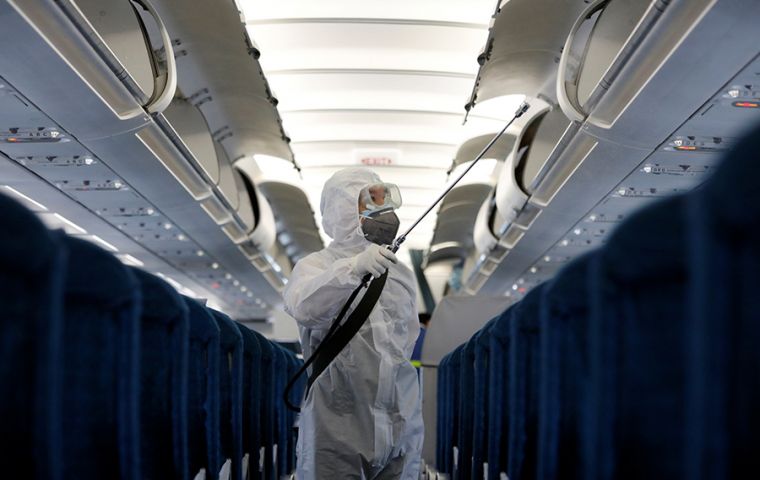 As passenger demand evaporated around the world due to the COVID-19 pandemic, the International Air Transport Association (IATA) has warned airlines are fighting for survival. The airline association stated that airlines need $US200 billion in liquidity support as they face "apocalypse now."
IATA's latest estimate of the revenue hit airlines could suffer is more than double its previous estimate of $US113 billion, made on March 5 before the introduction of sweeping travel restrictions, and is 44 percent down on 2019 figures.
Global passenger revenues forecast are plummetting as much as $US252 billion.
It is based on a scenario in which severe travel restrictions last for up to three months but are followed by a gradual economic recovery later in the year.
"The airline industry faces its gravest crisis," IATA director-general Alexandre de Juniac said. "Within a matter of a few weeks, our previous worst-case scenario is looking better than our latest estimates. But without immediate government relief measures, there will not be an industry left standing," said de Juniac.
"Airlines need $200 billion in liquidity support simply to make it through. Some governments have already stepped forward, but many more need to follow suit," stated the director of the association.
IATA cited examples of government support, including Australia's $A715m ($US430m) aid package and Air New Zealand $NZ900m loan facility as well as relief measures in Brazil, China, Hong Kong, Qatar, Singapore and Scandinavia.
The European Union and the US are also expected to introduce significant measures to support the airline industry as part of broader economic packages.
"For airlines, it's apocalypse now," de Juniac said.
IATA is also expecting full-year passenger demand to be 38 percent below 2019 with a 65 percent fall in capacity in the second quarter ended June 30.