Falklands eases recruitment process for temporary employment
Friday, March 27th 2020 - 08:06 UTC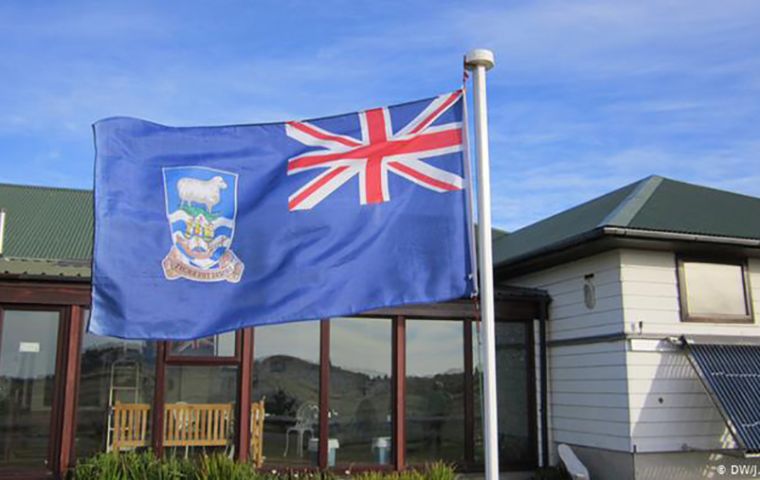 The Falkland Islands government, FIG, announced this week that in order to help ease pressure on local businesses Executive Council had approved measures to ease the recruitment process for temporary employment.
From Tuesday short term employment opportunities (maximum of three months) only, employers will no longer need to advertise roles or demonstrate that there are no Permanent Residents or Status Holders who are suitable and available to do the work before offering the job to work permit holders.
A press release noted that this would allow those who are fit and well, are able to fill any temporary vacancy, and who already hold permits - residence permits, work permits, or work permit dependents - to help out businesses when necessary on short notice.
The measures are aimed at temporary work positions – with a maximum contract of three months, and for those permit holders already resident in the Falklands.
This would not be for those out of the Islands seeking to apply for initial work permits. A work permit application will still need to be completed and submitted to the Customs & Immigration Service in the usual manner.
Changes that apply to Visitors:
Additionally, for those present in the Falklands as visitors who wish to apply for Temporary Work Permission, there is no longer the requirement for it to be demonstrated that there are no residents in the Falkland Islands who are suitable and available to do the work to which the temporary work permission relates.
All other requirements for Visitors and Temporary Work Permission as detailed in the Immigration Ordinance must be met. These measures will be reviewed in three months to check they are still appropriate.
If you require a copy of Form 3 please email the Customs & Immigration Service atimmigrationofficer@customs.gov.fk or telephone 27340 and return completed forms by email if possible. (Penguin News)